Immerse yourself in Zimbabwean culture during a 4-hour buffet dinner at 'The Boma – Place of Eating' at Victoria Falls. The award-winning restaurant offers more than just a dining experience; it assails your senses with the sights and sounds of Zimbabwe, too. Watch Amakwezi dancers, have your face painted and hair braided and listen to a storyteller. There's even the opportunity to have your future told by the resident witch doctor before the the evening's finale – a bongo drumming bonanza; it's the perfect evening out for all the family!
Highlights
4-hour evening dinner at 'The Boma – Place of Eating,' in Victoria Falls
Dress up in an authentic Zimbabwean robe and have your face painted and hair braided

Savor a 4-course Zimbabwean buffet and feast on barbequed meats, salads and soup
Try specialties such as Mopani worms or warthog fillet
Enjoy lively entertainment from Amakwezi dancers, a storyteller and a witch doctor

Join in with the Zambezi drumbeat performance on bongo drums
What You Can Expect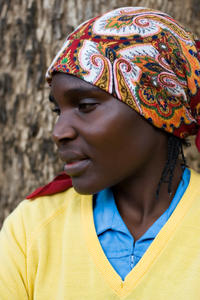 Start your evening with a hotel pickup from Victoria Falls, and then travel to 'The Boma – Place of Eating,' the locally renowned restaurant that offers an unforgettable cultural experience. After greeting you at the door, your hosts will dress you in chitenges (robes), invite you to take part in a traditional hand-washing ceremony and show you to your seat.

Then, grab a drink and feast on a Zimbabwean banquet fit for a tribal king, enjoying four courses of mouthwatering buffet fare. The menu varies, but it often features treats such as campfire soup, game stews, salads and barbequed meat and vegetables. If you're feeling adventurous, try some of the more obscure dishes; the Mopani worms are said to be a signature dish!

While you eat, revel in the entertainment taking place around you, seeing traditional Amakwezi dancers flitting between tables in time to beating music. Stories are recounted from the sangoma (storyteller), and a witch doctor is on hand if you decide you want your fortune read. Local artisans selling quality carvings and clothing also work the floor, and it's a great opportunity to buy authentic, handmade souvenirs to take home. Your face can be painted and hair braided, if you wish, too!

After your meal comes the evening's grand finale: the Zambezi drumbeat performance. Sit back and watch the experts on their bongo drums, or join in; the choice is yours, and there are enough drums for everyone!

Your evening then finishes with a hotel drop-off at Victoria Falls.
May 2014
This may not be everyone's cuppa but my wife and I loved it. The assortment of food will cover every taste. The lamb on the open fire was the masterpiece but don't overlook the Warthog. It in my opinion, is better than beef. (Tender and flavorsome). The bongo drums (which everyone gets one) were fabulous but there were a few people not into it. All in all a fun night. Reality is, what else are you going to do with you evening if you don't come here? It's not exactly a thriving metropolis.
March 2014
Good food and fun drumming session
May 2014
NIce show with dancing and music. So and so dinner.
Advertisement
Advertisement