This full-sensory Zimbabwean cultural experience is perfect for the whole family and includes a 4-course dinner at Victoria Fall's famous The Bomba Place of Eating. Savor a typical local meal while you watch amazing Amakwezi dancers. Kid can have their faces painted or hair braided while they listen to locals share stories passed down for generations. Look into your future with the help of a local witch doctor and then sit back for the incredible bongo drumming finale which is sure to have you up on your feet moving!
Highlights
4-hour evening dinner at 'The Boma – Place of Eating,' in Victoria Falls
Dress up in an authentic Zimbabwean robe and have your face painted and hair braided

Savor a 4-course Zimbabwean buffet and feast on barbequed meats, salads and soup
Try specialties such as Mopani worms or warthog fillet
Enjoy lively entertainment from Amakwezi dancers, a storyteller and a witch doctor

Join in with the Zambezi drumbeat performance on bongo drums
What You Can Expect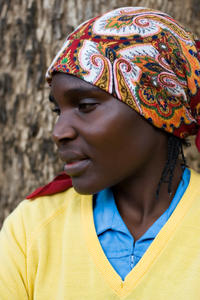 A friendly driver will collect you from your Victoria Falls hotel and transport you to The Bomba—Place of Eating for an unforgettable evening of entertainment that's perfect for the whole family. A group of friendly locals will greet you upon arrival and prepare you for what is sure to be a truly memorable Zimbabwean dinner, dancing and bongo drums evening at Bomba in Victoria Falls.
Grab a drink and tuck into a meal fit for kings as you select from local dishes laid out on an expansive buffet. Sample campfire soup, mopani worms, salads and local meats and vegetables.
Sit back and enjoy some of the most incredible entertainment as you savor your meal. Amakwezi dancers will take to the stage and dance around your tables in their colorful traditional costumes. Thumping music offers up a lively background to stories told by the
local witch doctor. You can purchase handmade items like wood carvings and beaded necklaces and children can get their faces painted or hair braided as part of this cultural immersion evening.
Zambezi bongo drummers offer up the grand finale and even provide an opportunity for you to join in the fun with plenty of drums for everyone! After this extraordinary experience you'll head back to your Victoria Falls hotel with a full belly and feet still tapping.
December 2015
It was OK. It seemed like although the driver picked me up at the appointed time, when I arrived, I was late. Everyone else was already there, and seated, and part way through their meal. I tried to catch up, but I missed the entertainment it was far away in the restaurant from where I was seated, and could not get up and go over to participate because I was just starting my meal, when everyone else seemed to be already finished eating. I was told there would be face makeup etc., and saw it on others, but it was not offered to me. If the timing had been improved, it would have been a great night. The food was delicious, and the drumming was great.
May 2014
This may not be everyone's cuppa but my wife and I loved it. The assortment of food will cover every taste. The lamb on the open fire was the masterpiece but don't overlook the Warthog. It in my opinion, is better than beef. (Tender and flavorsome). The bongo drums (which everyone gets one) were fabulous but there were a few people not into it. All in all a fun night. Reality is, what else are you going to do with you evening if you don't come here? It's not exactly a thriving metropolis.
March 2014
Good food and fun drumming session

May 2014
NIce show with dancing and music. So and so dinner.
Advertisement
Advertisement