See the work of Austrian artist Gustav Klimt with this Vienna combo, which also includes a Vienna Card, offering discounts at attractions and restaurants across the city. Two tour options allow you to see as much of Klimt's work as you want; both options include entrance to Belvedere Palace, where you'll see the Art Nouveau artist's famous painting The Kiss, and the upgrade option includes entrance to the Albertina art museum, housing Klimt drawings and sketches. Plus, explore Vienna with the 72-hour Vienna Card, and enjoy a complimentary cup of coffee and delicious piece of cake at Café Central, one of Vienna's most famous cafes.
Highlights
Discover the work of Austrian artist Gustav Klimt with this Vienna sightseeing combo

See the fabulous display of Klimt's work at Belvedere Palace, including The Kiss

Upgrade to include entrance to the Albertina art museum to see a collection of Klimt's drawings

Use your included 72-hour Vienna Card for free use of public transport and discounts at museums, shops and restaurants

Enjoy a cup of coffee and a delicious piece of cake at Café Central
What You Can Expect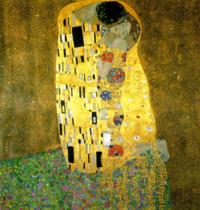 Your Gustav Klimt sightseeing combo includes the following features. Your vouchers will be delivered to your Vienna hotel so you can begin your independent exploration of the city as soon as you want!

Belvedere Palace:
Explore the fabulous Klimt collection at Belvedere Palace, which houses the country's most significant gathering of Austrian art from around 1900. The palace is home to the world's largest collection of paintings by Gustav Klimt (approx. 30 pieces); highlights include Klimt's well-known works The Kiss and Judith I.

Albertina (if option selected):
If you're a true Gustav Klimt lover, don't miss the Albertina, an art museum whose renowned collection includes several Gustav Klimt drawings from the early 1900s. Admire Klimt's sketches and unique drawing talents, particularly of his favorite subject -- the female body. Then check out the museum's other offerings, such as pieces by Monet, Renoir and Picasso.

Vienna Card:
Your included Vienna Card is valid for 72 hours and offers free use of public transport and more than 210 discounts at museums, shops and restaurants. Every card comes with a free Vienna guide with helpful information about each attraction; the card will be available upon check-in at your hotel.

Coffee and Cake at Café Central
Vienna is famous for its coffee house culture, so head to legendary Café Central, where coffee and a piece of delicious cake will be waiting for you. Located near Hofburg Palace, this elegant 19th-century café is known for being the former meeting point of famous figures such as Arthur Schnitzler, Sigmund Freud and Leo Trotzki.
October 2015
A very useful flexible package which included entry to the Klimt gallery at the Belvedere Palace at a time of our choosing, coffee and cake at the Cafe Centrale at a time of our choosing and the Vienna Card allowed us free travel on trains/trams/buses for 72 hours which we used extensively.
September 2015
Both the Albertina and Belvedere Palace are beautiful buildings in their own right. They also house wonderful collections that are well worth visiting. The vouchers were waiting for me at my hotel as promised. Using public transport in Vienna is very easy.
August 2015
Great value! Loved that you added coffee and a dessert from Cafe Central. Made it a very nice outing!
April 2014
Seeing the original painting "the Kiss" made the tour. Plenty of time to walk the Upper Belvedere and the gardens. Lower Belvedere not included.
July 2013
The Belvedere's collection is the best with the iconic Kiss and many other famous paintings by Klimt and Schiele, some of the art was in a specialist Symbolism exhibition which was worth the extra 5 euros, we got a massive discount on the exhibition (normally 19 euros) because of the tickets we had. The Albertina is worth going to because once you are in all the exhibitions and the rooms are free, so we got to see the Monet/Picasso exhibition for free.
It is a really wonderful tour and really well supported, they even sorted out my hotel for me. It is excellent value and when we did it no queuing. The complimentary cake and coffee/tea were wonderful in Cafe Sacher and it is really great value compared to the cost of purchasing everything separately. It is also wonderful that you get time to take up all the offers on the ticket, so we did the Cafe on a different day to the exhibitions but it was nice to have something to look forward to.
Brilliant value and really wonderful service
May 2013
This is very good option, I highly recommend this to every one
September 2012
The Vienna card was the greatest benefit as we used them extensively on the excellent U-bahn and tram system throughout Vienna. The Belvedere Palace is a little way outside of the Ring surrounding the old city and silly us, we decided to walk there on a warm sunny day -- we got the tram back!
The Gustav Klimt display is very interesting, detailing his life as well as his works. They were interspersed with works of his contemporaries as well.
A bonus was a voucher for coffee at the Cafe Central, not to be missed even if you do have queue for a table at times. Sit inside not outside, so you can absorb the atmosphere and elegance of a by-gone era, and those cakes, mmmm-mmm!
August 2014
The Belvedere Palace is well worth a visit for the Klimt alone but there is lots of other super art to see. The Vienna Card is a great way to use the transport system in Vienna and it was delivered to our hotel with vouchers for the destinations in this package.The Albertina only had one Klimt piece and that was really disappointing, maybe it was because one floor was closed for works but with hindsight I would not have upgraded to include the Albertina. The cake was lovely at the Cafe Central but the service was absolutely appalling. In contrast I would recommend the Cafe Mozart lovely cakes and much much better service.
September 2013
A wonderful experience, just wow . Additionally the grounds of Belvedere Palace are superb and quite relaxing. Well worth the experience.
July 2013
Though slightly more expensive than if you were to buy each activity separately, this combo was totally worth it! The vouchers were waiting for us at check - in - the Vienna card allows free transport for 72 hours and the metro and tram are both easy to use. The voucher allows you flexibility in scheduling so you can plan your time. Variations of Klimt's "The Kiss" are literally all over Vienna on every touristy souvenir, but when you finally view his works in the Belvedere, they blow you away! Keep in mind that the Belvedere is outside the ring (tram is a good option to get there) so plan on about half a day. The combo doesn't include entry into the Lower Belvedere and you will have to pay extra to view the special exhibitions there. The Albertina was wonderful with works by Hieronymus Bosch and Peter Bruegel. Literally the icing on the cake was the Cafe Central voucher. We ducked in there on a rainy afternoon and were enchanted by the architecture, ambiance, and array of desserts, and ended up eating a meal (which of course they adjusted against the voucher). Go early to avoid a long wait.....
Advertisement
Advertisement