Get swept up in the romance of the Austrian capital with this comprehensive sightseeing package. Tour through Vienna on a horse-drawn carriage, passing top attractions like the Ringstrasse, Vienna State Opera and St Stephen's Cathedral. Then dine by candlelight with a 3-course meal at Restaurant Stadthaus. Your package also includes a 2-hour guided walking tour of the city, a 72-hour Vienna Card and admission to Belvedere Palace to see Gustav Klimt's famous painting 'The Kiss.'
Highlights
See the best of Vienna with this sightseeing combo!
Explore the romantic side of Vienna -- perfect to share with that special someone!
Relax on a 40-minute horse-drawn carriage ride and see Vienna's highlights such as the Vienna State Opera and Stephansdom
See top Vienna attractions such as the Ringstrasse, Belvedere Palace and Imperial Palace on a 2-hour guided walking tour
Enjoy a 3-course candlelight dinner at Restaurant Stadthaus

Receive discounts to top Vienna attractions plus unlimited free public transport with your Vienna Card
What You Can Expect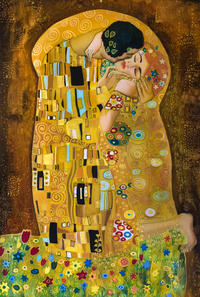 Your tickets and vouchers for your sightseeing package will be sent directly to your Vienna hotel so you can begin exploring right away. Enjoy a romantic whirlwind of activities around the Austrian capital with the following features.
Itinerary
Horse-Drawn Carriage Ride
Can you imagine a more romantic way to experience Vienna than by a horse and carriage? On this unique 40-minute tour, sit back and relax in your comfortable fiaker, a traditional horse-drawn carriage, as your driver points out Vienna's main sites such as Stephansdom (St Stephen's Cathedral), the Vienna State Opera and the Hofburg (Imperial Palace).

72-Hour Vienna Card
With your 72-hour Vienna Card, explore the Austrian capital on your own with ease and flexibility. The card includes more than 210 discounts to top attractions and unlimited free travel by public transport. Visit iconic sites like the Vienna State Opera, the Parliament building, Vienna University and Votive Church. Even more, you'll receive great discounts at select theaters, shops, cafés and restaurants.

Vienna Waltz Lesson
Learn how to dance like a real Austrian at an established Vienna Dance School. The Vienna Waltz is one of the oldest ballroom dances, introduced by the French in Vienna in the late 18th century. Comprised of two violins and a bass, today the waltz is an integral part of the Viennese culture.

Entrance to Belvedere Palace
Visit iconic Belvedere Palace, a Baroque building hosting a prestigious collection of Austrian art. Explore the fabulous Klimt collection, featuring highlights such as Klimt's well-known paintings Judith I and the romantic The Kiss.

Candlelight Dinner at Restaurant Stadthaus
Enjoy a romantic candlelight dinner at the traditional Stadthaus restaurant, famous for its typical Austrian dishes. Indulge in a 3-course Viennese dinner – a perfect way to end your special evening.
June 2014
Excellent - really enjoyed and as it was quite chilly, we did not mind having the roof up. Very friendly 'driver'.
Meeting place was described as Heldenplatz (Heroes' Square) - a huge area beyond an archway (at the entrance to the Spanish Riding School), but our carriage was actually waiting in front of the archway.
January 2014
Vienna Card is essential to get around the outlying attractions - Schonnbrun, Belvedere, etc. The carriage ride is a delight and the restaurant selected was centrally located, easy to find with pleasant staff and good food. Recommend.
Ariana N Canada
August 2013
the dinner was great, i loved the horse and carriage tour and having the vienna card was awesome it save us a lot of money in transportation and the belvedere palace is a beautiful museum
July 2013
The Vienna card and all details were waiting at the hotel upon arrival which made things very easy for us. The horse and carriage tour was wonderful - to be driven through a truly beautiful city in a horse and carriage is not only romantic, but makes one feel special, which one likes to feel whilst on holiday. The Belvedere Palace is an art museum/gallery and was great to look through - especially to see the Gustav Klimt pieces. And then finally, the dinner was DELICIOUS! I have never tasted a desert as tasty as the Cardamom Panacotta desert that we had. Thoroughly enjoyable.
October 2014
Some comments for Viator regarding the tour company: I booked this for our last night of a four day trip. When I called the tour company on the first day, the person answering the phone was startled that I had arrived so early and was expecting to drop all vouchers and tickets off at the hotel on the last day. Why would anyone buy the 3-Day Vienna Card on the last day? For some reason, they think that the day you book the activity for is the day that you arrive... Fast forward to the last day when we arrived at the location and I gave one of the fiaker drivers my voucher and he looked confused - his carriage had the same badge name as that of the tour company so I knew I didn't approach a non-contracted driver. He told us to come back in an hour but I didn't back down - our watch was correct and his was off by an hour. Then after setting us in the carriage, he asked us how long we wanted to ride for and that he only accepted cash. It took a few minutes to convince him that the voucher meant that I had prepaid for a forty-minute ride. Fortunately, another fiaker came by who must have been familiar with the voucher and we jumped ship and went with that driver. He was from Hungary and quite the character, telling us some pretty good stories as he took us around the city. The dinner - as another reviewer said, it's not a candlelight dinner - and it's a fixed menu. The staff was friendly but the food is so-so. Mine was very salty and my wife's was very bland so we kind of mixed our foods around to put some flavor together. Aside from the tour company's high level of confusion I would do this again if there were a few choices of restaurants to go to.
June 2014
Everything in Vienna was wonderful except for the Restaurant Furich where the food was poor and the staff rude.
July 2013
Tour was great. Vienna card good value. Candlelight dinner missed the free sparkling wine? Carriage was lovely. All the discounts did not help as they are either very small or when you get there you discover you need to book something in advance or something that is fully booked or you need to take the most expensive ticket like see 44 rooms. My legs would only last for 20 no matter the price!
June 2014
Communication with the tour operator was poor, we really wanted some info on time of meal and despite emails and calls prior to departure I never got this. Consequently when turning up for the meal the restaurant 'fitted us in' we were unaware it was set menu and as we were outside no candlelight dinner! As it was for our 25th anniversary I was disappointed. The carriage ride was great, the vienna card useful, entrance to Belvedere good. The walking tour was set at a time we couldn't do which was disappointing. The restaurant meal was good but not what we expected. Overall more info given as I won't be celebrating this special day again!
Advertisement
Advertisement