Walk the ancient streets of Vilnius old town, where Lithuanian Jewish history can be traced back to the 14th century.
Highlights
Private tour of Vilnius's Old Town

Learn about the Lithuanian Jewish history

Visit Gaon of Vilna which towers over many great Jewish figures

Experience a town steeped in inspiring heritage

What You Can Expect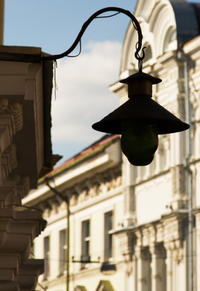 The classic Lithuanian Jew (Litvak) is known in folklore for a love of education, no-nonsense straight-talk and certain sardonic wit. Jews were settled in Vilna, as the capital was and still is known in Jewish culture from around the time of its founding in 1323.
By the 18th century Vilna had become the world capital of traditional religious (Talmudic) learning, often referred to as the Jerusalem of Lithuania, or Jerusalem of the North. Towering over the many great Jewish figures the city has produced, is Gaon of Vilna.
Today a small community of 5,000 or so Litvaks makes bold efforts to maintain its heritage.
Valery G USA
October 2015
We had this tour in Octouber 2015.
Our guide Marcin was great, kind and extremely knowledgeable. We had a great time learned many new interesting things.
June 2015
Excellent guide and driver
Very pleased
August 2014
Excellent. We had a great guide. She took us to the places I requested.
June 2014
This tour was worth every penny. My guide Justina was extremely intelligent, well-informed and impassioned. We had many fascinating discussions. I learned a great deal from her and was moved by the tour. She couldn't have been better.
DAVID S United Kingdom
June 2012
the giude REGINA KOPILEVICH WAS INCREDIBLY KNOWLEDGABLE AND DELIGHFUL COMPANION.IT COULD NOT BE BETTERED-100 OUT OF 100
August 2014
October 2010
Essential for all visitors.
Advertisement
Advertisement