Special Offer
Book and save 18% off the local price. Book with us and save!
Meet all the US presidents with admission to the world-famous Madame Tussauds Wax Museum in Washington, DC. With 14 themed rooms, there's something for everyone — from presidents and first ladies to musicians, athletes, cultural icons, television personalities and more. See Barack and Michelle Obama. Martin Luther King, Jr. and Nelson Mandela. Taylor Swift and Michael Jackson. Tiger Woods and Babe Ruth. Stephen Colbert and Jimmy Fallon. The list goes on. Madame Tussaud's has become one of Washington, DC's most popular attractions.
Highlights
Admission to Madame Tussauds, Washington DC
Flash your best smile with President Barack Obama and First Lady Michelle Obama

Go "Behind the Scenes" and discover how wax figures are made and cared for

Learn about the 250 year old history of founder, Marie Grosholtz Tussaud
Take a photo in the exact replica of the White House's Oval Office, where national decisions are made

See the stars of Hollywood, including Angelina Jolie, Brad Pitt, Julia Roberts, Morgan Freeman and more
Recent Photos of This Tour
Madame Tussauds Washington DC
What You Can Expect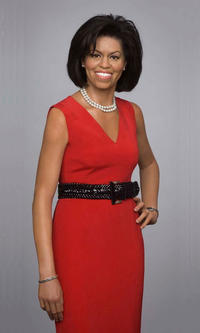 When in Washington, DC, be sure to visit the world famous Madame Tussauds Wax Museum, with 14 themed rooms of the biggest stars — from actors, musicians and athletes, to world leaders, icons and television personalities.
Meet every US president, including Barack Obama, Jimmy Carter and Abraham Lincoln. See the cultural icons who shaped the world's history, like Martin Luther King, Jr., Nelson Mandela and Frederick Douglass. Grab a backstage pass to the music event of the year with Michael Jackson, Taylor Swift and Miley Cyrus. Feel the adrenaline rush when entering the sports zone with Tiger Woods, Babe Ruth and Alex Ovechkin. Meet some of the biggest names in showbiz like Stephen Colbert, Jimmy Fallon and Larry King.
Go "Behind the Scenes" and discover how wax figures are made and cared for. Learn about the 250-year-old history of founder, Marie Grosholtz Tussaud. And take a photo in the exact replica of the White House's Oval Office.
There is something for everyone at Madame Tussauds in Washington, DC.
June 2016
This was our last stop on our tour of DC and it was great fun. Having the tickets ahead of time made it super easy to get in. Had a lot of fun taking pictures with the Presidents and J Edgar Hoover :
June 2015
Great wax figures...especially of all 44 presidents! They also just added some members of the British Royal Family that you can get your pictures taken with. No problems with the online ticket purchase, either. Just elk on up to the counter, and you're admitted!

June 2015
I've enjoyed Madame Tussaud's wax museums since I visited my first one in Las Vegas back in the 90s. Since then I have visited the original Madame Tussaud's in London and the one in New York as well. The DC incarnation is divided evenly between history all the presidents of the United States and a few other historical figures as well and current celebrities that have entertained presidents or participated in events in our nations capital at some point. I saw wax sculptures of the presidents at another wax museum near Mount Rushmore but I think the sculptures at this Madame Tussaud's looked more realistic and much more like formal portraits of the presidents I have seen. As for the celebrities, I think I liked the figure of Michael Jackson best, having the most expression on his face and in his pose. The George Clooney and Julia Roberts figures appear to be copies of the sculptures in the same poses that I saw in London. I think the figures of John F. Kennedy and Jaqueline were also quite similar to those in London although I thought our JFK seemed a little more natural.
Of course I was quite excited to see the sculptures of Barak and Michelle Obama and the warrior prince Harry and the new Duchess of Cambridge, Kate Middleton. I also thought the figure of Queen Elizabeth II had more of a sparkle in her eyes than the one I had seen in London.
My only disappointment was that the Obamas and British royals were behind a barrier in the photo session promotional area and the photographer there would not let me take individual photos of them when I went into the area to have my picture taken.
Overall, though, I enjoyed myself immensely as I was sure I would!
August 2014
Awesome place. So real!, best time ever!
January 2014
Excellent...Nothing to add...
August 2012
Tamika N USA
April 2010
Loved it!
Laurie D USA
April 2010
This museum is definitely a must see for anyone in Washington DC. You are "up close and personal" with a lot of ability to make any picture you want them to be. An amazing museum. Will be going back on our next trip!
June 2016
It was very interesting to see all the american presidents. There is also the possibility to make your own wax hands 10 . We have done this and it was quite funny.
We spent great time there.
I recommend it.

October 2015
A little crowded, but enjoyable.
Special Offer
$23.26 Save $4.27
Advertisement
Advertisement