With an art historian as your guide, take a three-hour small-group tour of the West Building of the National Gallery of Art in Washington DC. In a group of no more than six people, see some of the gallery's most prized and adored works by artists such as Leonardo da Vinci, Jan van Eyck and JMW Turner. Touring this famous DC attraction with an art historian/ expert guide, instead of on your own, will enrich your experience as you not only learn about the well-known masterpieces, but discover hidden gems along the way.
Highlights
Small-group walking tour of the National Gallery of Art in Washington DC

Tour the gallery's West Building with an art historian/ expert guide in a group limited to six people
See some of the National Gallery's most prized works by notable artists like Leonardo da Vinci
Learn about early 20th-century art and philanthropy
Understand what goes into creating a national art collection
What You Can Expect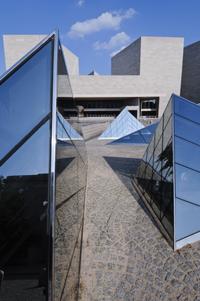 On this small-group art tour limited to six people, see some of the most outstanding works in the history of Western art – works cited repeatedly as the pinnacles of beauty and talent. As you follow your art historian/ expert guide through the National Gallery of Art's West Building in Washington DC, admire everything from 17th-century Dutch and Flemish still lifes and portraits to boxing rings and gritty urban settings created by American realists of the 19th century. The Gallery's West building is home to many famous works of art, such as the only Leonardo da Vinci piece in the Americas - Ginevra de' Benci or Claude Monet's The Artist's Garden at Vétheuil.

Touring the gallery with an art historian/ expert guide provides you with unique perspectives on the art, as well as an understanding about what it takes to create a national collection and how this collection has evolved over 70 years. Learn about the philanthropy of the arts in the early 20th century, and see portraits of the gallery's earliest benefactors. These generous individuals had vision – the vision to bring to the United States a prominent collection comparable to other national collections at the Louvre in Paris and the National Gallery in London. Decide for yourself if that vision was achieved!
October 2015
Absolutely incredible! Knowledgeable guide and personal service... A must do if you are interested in art! A Context Travel tour like this will keep us looking forward to more.
June 2015
The guide was the best. I had studied various painting prior to trip. The guide who has a PhDs in art made this 3 hour your seem like an hour. Benjamin deserves praise
April 2014
Our tour guide, Abram Fox, is very knowledgeable and enthusiastic. He brings insight and interest to what might have appeared "only" to be paint on canvases. He provided a historical timeline for the art we viewed, presenting it in an evolutionary manner that completely added to our enjoyment.
This is definitely the way to see an art gallery.
March 2014
This was a great tour. We recommend it highly. Our guide is an art history PhD candidate, made the tour very informative and entertaining for my 12 year old grandson, and learned a lot of new things.
Advertisement
Advertisement