Enjoy an immersive Chinese cultural experience on this private day tour in Xi'an, including the UNESCO World Heritage-listed Terracotta Warriors. With your knowledgeable guide, you'll also visit Big Wild Goose Pagoda, a symbol of the city's long history that serves as a holy place for Buddhists. In the early evening, delight in a spread of authentic Chinese dumplings while watching a Tang Dynasty show, combining beautiful poetry, dance, music and stunning choreography and costumes to portray China's rich past. Round-trip hotel transport with a private driver is included.
Highlights
Private day tour of Xi'an with an expert guide and driver
See the UNESCO World Heritage-listed Terracotta Warriors and Emperor Qin's Mausoleum
Visit Tang Dynasty-era Big Wild Goose Pagoda and discover the importance of Buddhism in the Xi'an region
Watch a Tang Dynasty show, a cultural performance combining dance and music to portray China's rich history
Enjoy lunch at a restaurant and feast on a delectable dumpling spread at dinner
Hotel pickup and drop-off by private vehicle included
What You Can Expect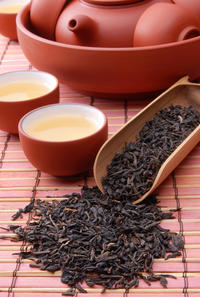 Meet your guide in the lobby of your Xi'an hotel and hop in your private vehicle. Your driver will take you to visit the underground army of Emperor Qin's Mausoleum. At this UNESCO World Heritage site and museum, learn about the famous Terracotta Warriors — a collection of clay sculptures buried during the 3rd century BC to protect Qin Shi Huang, the first Emperor of China.
Enjoy a yummy lunch at a nearby restaurant before driving back to Xi'an. Then visit Big Wild Goose Pagoda, an important Buddhist pagoda built during the Tang Dynasty. As you walk inside with your guide, learn about its role in the community, the extensive damage it has endured from natural disasters, and the restoration process during the Ming Dynasty.
Afterward, your driver will take you to the Sunshine Theater to watch an entertaining Tang Dynasty show, which combines elegant poetry, dance, signing, music, impressive choreography and stunning costumes to portray China's long history. While enjoying this spectacular showcase of Chinese culture, feast on a scrumptious banquet of authentic Chinese dumplings.
At the end of the show, your driver will drop you off at your Xi'an hotel by private vehicle.
August 2015
Excellet! Our tour guide was Jing Jing Rosemary, she was extremely nice and knowledgeable and very informative in a cool way, took us to Xian Terracota warriors and also to a Terracota factory where we were really impressed for their work, I can truly say she was one if not the best of our tour guides in China.
Thank you so much Jing Jing!
August 2015
This tour was fabulous! Our tour guide Rosemary took our first visit to Xi'an to another level by sharing her deep knowledge of the city's rich history. We started the day visiting the Terracotta Warriors. Incredible! Being able to see the pits and warriors up close was unforgettable. Rosemary's commentary and her willingness to answer all of our questions truly enriched the experience. She was a pure delight. She was warm and welcoming. Her English was very strong and we had no communication issues whatsoever. Although we had an agenda, a major benefit of having a private tour was that we never felt rushed. We were able to linger in places that we found most intriguing and then skim through parts of the day that didn't capture our interest as much. Unlike previous tours I've taken, we were able to set the pace of the tour while being mindful of the day ahead. The next stop was lunch...DELICIOUS! Trust Rosemary with her choice of dishes. Each one was delectable. Following lunch we made our way to the Wild Goose Pagoda which was interesting but paled in comparison to the the Warriors in our opinion. We finished the day off at the Tang Dynasty show and dinner. The dumpling feast was also good but we were actually still quite full from lunch. The show was great. The production, music and costumes were top notch! This tour was pricier than some of the other options but we were very happy with it and would highly recommend this to others!
May 2014
We (my wife and I) took the Terracotta Warriors, Wild Goose Pagoda and Tang Dynasty tour on Sunday, May 4, 2014. We flew from Shanghai Saturday just for the experience and had to be in Beijing Monday, so we had high expectations for the tour. The tour actually exceeded our expectations beyond your wildest hopes and dreams. The tour guide, Jade, was absolutely wonderful. She is the best guide we have every had. She was very committed to seeing that we enjoyed the tour and answered many of our non-tour questions we had about China. She knew each aspect of the tour very well and she obviously had worked to learn every possible detail. Most of all my wife is gluten intolerant, and Jade went above and beyond our expectations to accommodate her dietary needs. This is highly unusual and we REALLY appreciate it. We feel that, because of Jade, we have fully experienced the Terracotta Warriors and the Wild Goose Pagoda, and also other aspects of Xi'an and China. In addition, Jade was very aware of the problems my wife has with walking for long distances or at a fast pace and helped her at every opportunity. We feel that Jade is an extraordinary person as well as being an extraordinary guide. Frankly, because of Jade, we will consider our trip a success and we really feel like she contributed to our knowledge of China, which was our goal in this trip. Also, the driver (I believe Mr. Wong or Mr. Wang) was excellent and very professional. He made the trip a pleasure. Also, I want to mention that Happy Box Travel has been the most responsive of all of the agencies. They have an e-mail address to confirm, which is wonderful when we are traveling internationally and quickly respond. Again, we can't say enough about l how outstanding this tour is organized and how outstanding Jade is as a tour guide and person and how much she contributed to our appreciation of China.
Advertisement
Advertisement