Postcard-perfect cities, sun-baked islands and UNESCO World Heritage–listed landmarks await you on this 7-night tour of Croatia. Spend two days exploring the Croatian capital of Zagreb; wander amid crystal-clear lakes at Plitvice Lakes National Park; step back in time at Diocletian's Palace in Split; and unwind on the islands of Hvar and Korčula before finishing up in Dubrovnik. Upgrade to a 9-night tour to include two extra nights in Dubrovnik or a cruise to Lokrum or the Elaphite Islands. Daily breakfasts, transport and 3- or 4-star accommodation all included.
Highlights
7- or 9-night highlights of Croatia tour from Zagreb to Dubrovnik
Stay overnight in Zagreb, Split, Hvar, Korčula and Dubrovnik
Learn about the history and culture of Zagreb, Split and Hvar on walking tours
Soak up the sun, swim in the sea and enjoy unspoiled island scenery in Hvar and Korčula
Upgrade to a 9-night tour for two more nights in Dubrovnik and an optional excursion to Lokrum or the Elaphiti Islands
Recent Photos of This Tour
What You Can Expect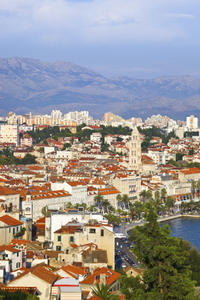 Start your Croatia tour with an airport transfer from Zagreb Airport to your hotel. Alternatively, if you are already in the city you can opt for a hotel-to-hotel transfer.

Your tour includes accommodation in a selection of Croatia's must-visit cities and islands: Zagreb, Split, Hvar, Korčula, and Dubrovnik, where your experience finishes. Your 3- and 4-star hotels are centrally located for maximum convenience, and you'll have ample time to explore each destination independently between walking tours and excursions.

If you want to enjoy longer than just one night in Dubrovnik, upgrade to a 9-night tour and spend an additional two nights in Croatia's vibrant cultural capital. You can also spend a day on an optional excursion to the Elaphiti Islands or the nearby island of Lokrum.

Transport between each destination is by air-conditioned coach, or you can update to include private transfers by minibus instead; it's ideal if you have lots of luggage or would simply like a bit more space.
Itinerary
Day 1: Zagreb
Check in to your Zagreb hotel, and then enjoy some free time to get acquainted with the country's charismatic capital. Perhaps take a stroll around the city's upper and lower towns (Gornji Grad and Donji Grad), and then try out Zagreb's traditional Mediterranean fare for dinner in town, at your own expense.

Overnight: 4-star Hotel Astoria or similar in Zagreb or similar

Day 2: Zagreb (B)
After breakfast, meet your local guide at the prearranged departure location for a morning sightseeing tour of the Gornji Grad, the city's fortified upper town, where most of the Zagreb's big-name sights can be seen. Pose for photos in front of Zagreb Cathedral (the Cathedral of the Assumption of the Blessed Virgin Mary) with its towering spires and compare its grandeur with the humble St Mark's Church, a site known for its pretty tiled roof.

Hear about Zagreb's culture and history while walking past the Croatian National Theatre (HNK) where important theater, ballet and opera performances are hosted, and see the Univeristy of Zagreb – the country's oldest and most presitigious university. Your tour then finishes in the early afternoon at a central point in town, leaving you with the rest of your day to be enjoyed as free time.

Overnight: 4-star Hotel Astoria or similar in Zagreb or similar

Day 3: Zagreb – Plitvice Lakes National Park – Split (B)
Leave Zagreb after breakfast, traveling south to Plitvice Lakes National Park, a region of raw Croatian beauty. Just less than two hours from Zagreb, the area is stunning, comprising 16 turquoise lakes, framed by acres of dense woodland. Set off to explore on foot, and walk around the lakes' fringes to see crashing waterfalls and cascades of water – a combination of beautiful sights that contributed toward the area's UNESCO World Heritage site status.

Then, travel to the seaside city of Split, your day's final destination. Check in to your hotel and spend your evening at leisure.

Overnight: 4-star Hotel President, Hotel Globo or similar in Split or similar

Day 4: Split – Hvar (B)
Enjoy a leisurely breakfast, and then meet your guide at the prearranged departure location for a walking tour of Split. Stroll along the waterfront promenade, and through the grounds of Diocletian Palace, a town-like palace complex that's listed as a UNESCO World Heritage Site. While hearing tales about Roman Emperor Diocletian (for whom the palace was built), admire other top Split attractions such as Ivan Mestrovic Gallery –dedicated to the works of Croatia's famous 20th-century sculptor – and the elegant Golden Gate.

After a break for lunch (own expense), collect your luggage and board your boat to travel to the island of Hvar. Perhaps relax on a beach in one of the island's secluded coves, or maybe take a taxi boat (own expense) to the neighboring Pakleni Islands to explore.

Overnight: 4-star Riva Yacht Harbour Hotel, Amfora or similar in Hvar or similar

Day 5: Hvar (B)
Relax over breakfast and then head out to explore the island's main town. Popular for its sunny climate, Renaissance architecture and friendly locals, Hvar is a delight to walk around with monuments and stately architecture all around. Stroll past the Arsenal building that houses one of the oldest European theaters – Hvar Historical Theatre – and then see the Franciscan monastery with its elegant bell tower. Admire the 7th-century city walls and soak up the relaxed vibe around the town's main square (Hvar Pjaca). Your tour ends in the town center – ideal if you want to continuing sightseeing independently for the rest of your day.

Overnight: 3-star Riva Yacht Harbour Hotel, 4-star Amfora or similar in Hvar or similar

Day 6: Hvar – Korčula (B)
Enjoy breakfast and then check out of your hotel in the early afternoon. After a journey by minibus and catamaran, arrive at your Korčula hotel. Spend the rest of your evening doing as you please – perhaps visiting one of the island's lauded seafood restaurants or relaxing in a bar. All food and drinks are at your own expense.

Overnight: 4-star Hotel Liburna, Marko Polo Hotel or similar in Korčula or similar

Day 7: Korčula – Dubrovnik (B)
Spend your morning sightseeing independently after breakfast. Perhaps stroll around the cobbled streets of Korčula Old Town – the hub of the island – and admire sites like the Venetian-inspired Town Museum or St Mark's Cathedral.

Check out of your hotel in the afternoon, and then travel to the city of Dubrovnik back on Croatia's mainland. Rest in your hotel and enjoy your evening doing whatever you please. Perhaps take an evening stroll along the pretty pebble beaches or people watch in the beautiful Old Port.

Overnight: 3-star Hotel Aquarius, Hotel Ivka, Hotel Lero or similar in Dubrovnik or similar

Day 8: Dubrovnik (B)
If you have booked the 7-night tour, check out of your hotel after breakfast to finish your Croatia tour. Alternatively, if you have booked the 9-night tour, meet your guide after your morning meal in Dubrovnik's UNESCO-listed Old Town for a walking tour. Starting from Pile Gate, walk along elegant Stradun Street, soaking up its highlights. Pass Onofrio Fountain – a spectacular dome surrounded by 16 taps – and see the Franciscan monastery with its Romanesque-Gothic architecture.

Hear about the city's history and culture from your guide as you stroll across to Sponza Palace. Easily Dubrovnik's most impressive monument, the palace blends Renaissance and Gothic architecture in a simple yet grand style. While meandering through the pristine streets of the Old Town your guide will point out more notable attractions like the Church of St Blaise and Rector's Palace. Continue walking to the main square to see the 18th-century Cathedral of the Assumption of the Virgin and then stroll back to the start point where your walking tour finishes. Spend the rest of your day at leisure in the town.

Overnight: 3-star Hotel Aquarius, Hotel Ivka, Hotel Lero or similar in Dubrovnik or similar

Day 9: Dubrovnik – Elaphiti Islands or Lokrum – Dubrovnik (B)
After breakfast, enjoy a full day of free time to explore Dubrovnik at your own pace, or take an optional excursion to the nearby Elaphiti Islands or the island of Lokrum. The Elaphiti Islands are a largely uninhabited cluster of tiny islands that are perfect for a day of leisurely swimming or soaking up the sun, and Lokrum is famous for its scenic rocky beaches and spectacular reefs. All transport, food, drinks and activities are payable at your own expense).

Overnight: 3-star Hotel Aquarius, Hotel Ivka, Hotel Lero or similar in Dubrovnik or similar

Day 10: Dubrovnik (B)
Enjoy breakfast and then spend your morning at leisure in Dubrovnik. Meet your guide in the afternoon, check out and then finish your tour with either a Dubrovnik Airport transfer or hotel transfer.

May 2016
Excellent! Excellent! Excellent! - Tamara was great, we went beyond her call of duty by taking time and answering to all the questions asked. She was very well versed.
July 2015
We took the 9-day Best of Croatia tour through Zagreb, Split, Hvar, Korcula and Dubrovnik, with a one-day side-trip to Mostar. The trip was wonderful! The best part was the water-- the hundreds of spectacular waterfalls at Plitvice National Park, the crystal clear blue-green water of the Adriatic Sea, and the many rivers and lakes throughout the tour. It was also very impressive to see so many incredibly well preserved medieval castles, fortresses, city walls, churches, etc. We selected Private Transfers, which worked out well for us to not have to wait on a large tour group. All of our guides were prompt, friendly, spoke very good English, were well informed and helpful. We were glad to have the 1-2 hour city walking tour and overview with our guide in each city to get oriented, but were also glad that we had the rest of each day free to explore on our own. It was easy to get around, the people we met in the shops and hotels were friendly and all spoke English. We walked everywhere, usually 10-15 miles per day, which we enjoyed. Everything we wanted to see in each city was within walking distance, and the cities were very pedestrian friendly. The hotels were all nice, clean, and quiet, with a large continental breakfast buffet. We had enough time to see what we wanted to in each city, but if we had it to do over again we would have spent less time in Dubrovnik we had elected the 9-day tour so were in Dubrovnik for 4 days and would have spent more time in Split, and also would have spent 1-2 days laying on the beach and playing in the water, and less time seeing the old cities. The side-trip to Mostar was interesting, but extremely crowded with tourists. We would probably skip that next time. Nora, our contact at Viator, was wonderful. She was always friendly, helpful, got back to us immediately on any changes or additions we requested, and was delightful to work with. We would definitely use Viator again for a trip to Europe in the future.
June 2015
Thoroughly enjoyed the trip. Everybody turned up on time when we were being transferred. We were driven from Zagreb to Split by car...just the the two of us and the driver. All hotels were good and provided an excellent base for exploring the places recommend.
October 2014
Not being an 'organised tour group' traveller I was pleasantly surprised at the high standard of efficiency on the trip. Being a small group was an added bonus - there was just us at times so had our own personal driver and tour guide. There were a few hiccups along the way however an upgrade at our last hotel certainly made up for it. (When the bar is set high you get spoilt! ) I would certainly use Viator again.
June 2014
Nora from the tour company that manages the itinerary for Viator in Croatia, managed to put us up in the worst hotel possible in Dubrovnik. We were 5km away from town, which is very inconvenient when you are visiting a city for just a few days, and it was an awful hotel, dark, dingy, no light. I was traveling with my mother who is 68 and has had a hip replacement, and she had to walk a mile to even get to the hotel since the bus dropped us off with our luggage in the middle of nowhere! Also, we spent a full day traveling to Dubrovnik from Korcula, a transfer that should be no more than 3 hours. And that's because we were forced to transfer with a day tour group that made multiple stops on the way to Dubrovnik without informing us! A full day wasted while on vacation! Overall very bad service.
Advertisement
Advertisement