To fully appreciate the diversity of the United Arab Emirates, you should plan to spend time in both modern Dubai and more traditional Abu Dhabi. Here are some of the best options for day tripping to Dubai from the nation's capital city.
Sightseeing Tours
Sightseeing tours of Dubai from Abu Dhabi give travelers the chance to see the highlights of the UAE's ultramodern metropolis. Snap photos of the Burj Al Arab—the city's most recognizable landmark—and then wander the winding alleys of Al Bastakiya, Dubai's old quarter. Do some shopping in the famous spice and gold souks before heading back across the desert.
Seaplane Tours
You haven't seen Dubai in its full glory until you've seen it from above. On a seaplane tour, you'll get to see not only iconic Dubai landmarks like Burj Al Arab, Palm Jumeirah, and the other Palm Islands from above, but you'll also get a glimpse of Abu Dhabi's Ferrari World theme park, Yas Island, the Corniche, and Emirates Palace. Upon landing in Dubai, spend some time shopping at the Dubai Mall, enjoy a gourmet dinner cruise on Dubai Creek, or take in the views from the observation deck of the Burj Khalifa, the world's tallest structure.
Things to Know
The 81-mile (130-kilometer) trip from Abu Dhabi to Dubai takes about two hours by car or bus, or 45 minutes by airplane.

Most Abu Dhabi day trips to Dubai last upwards of eight hours, so prepare for a full day.

Dubai day tours typically include round-trip transfer from Abu Dhabi hotels.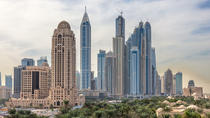 31 Reviews
Discover the different faces of glittering Dubai on a day trip from Abu Dhabi. Travel to the neighboring emirate by air-conditioned coach and explore its ... Read more
Location: Abu Dhabi, United Arab Emirates
Duration: 9 hours (approx.)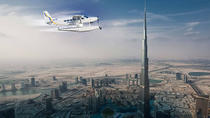 3 Reviews
Fly above desert landscapes and architectural marvels as you soar over the Arabian Gulf on a 45-minute seaplane flight from Abu Dhabi to Dubai! Take off from ... Read more
Location: Abu Dhabi, United Arab Emirates
Duration: 6 hours (approx.)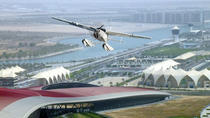 Luxury seaplane tour combined with the ultimate fine-dining cruise experience! Board a seaplane for a 45-minute sightseeing flight, with water take-off and ... Read more
Location: Abu Dhabi, United Arab Emirates
Duration: Flexible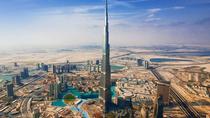 Excellent deal to discover Dubai, the Atlantis, Jumeirah, old Dubai, shop and Dine on your own in Dubai Mall. More than 10 languages.
Location: Abu Dhabi, United Arab Emirates
Duration: 8 hours (approx.)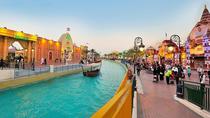 Enjoy afternoon tour to the Miracle Garden and Global Village in Dubai departing from Abu Dhabi
Location: Abu Dhabi, United Arab Emirates
Duration: 7 hours (approx.)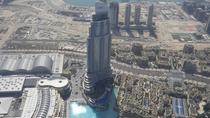 Here you find one of the best tours in Dubai. This is a combination of Dubai Old & New areas. Viewing iconic projects such as Burj Khalifa, Atlantis, Burj ... Read more
Location: Abu Dhabi, United Arab Emirates
Duration: 12 hours (approx.)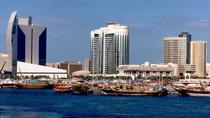 12 Reviews
Visit Dubai while you're in Abu Dhabi, and discover the historic sights and glittering modern landmarks of Dubai City , the official name of the city within ... Read more
Location: Abu Dhabi, United Arab Emirates
Duration: 8 hours (approx.)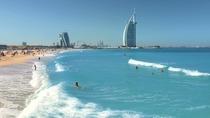 Dubai City Tour offer a wide horizon of some of the city's most beautiful landmarks. we start from the your location in Abu Dhabi and drive towards Dubai & ... Read more
Location: Abu Dhabi, United Arab Emirates
Duration: 8 hours (approx.)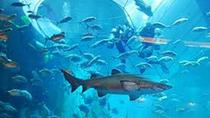 Dubai is the city that never stops shopping. With the major malls, shopping festivals, the emirate is a consumer's paradise shopping from gold to electronics, ... Read more
Location: Abu Dhabi, United Arab Emirates
Duration: 12 hours (approx.)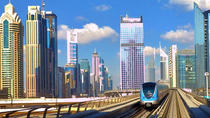 Dubai City Tour HIGHLIGHTS OF THE TOUR: Dubai Museum Spice Market Glod Souk Water Taxi (Abra) Dubai Mall Madinet Jumeirah (Arabic Souk) Burj Al Arab, Palm ... Read more
Location: Abu Dhabi, United Arab Emirates
Duration: 10 hours (approx.)