Akureyri RECOMMENDATIONS See all
Outdoor Adventures from Akureyri
By Viator, June 2015
No reviews, be the first!
Perched on the banks of the vast Eyjafjörður fjord, beneath a string of Iceland's highest peaks, Akureyri makes an ideal base for lovers of the outdoors, with easy access to North Iceland's most striking natural attractions.
The most popular tourist route from Akureyri is the Diamond Circle driving route, and you'll find numerous activities to enjoy along the way, from hiking the river canyon between the Dettifoss and Selfoss waterfalls, to exploring the dramatic ice cave of Lofthellir. The Lake Myvatn region, Glerárdalur Valley, Kjarnaskógur forest and the volcanic areas of Gjástykki and Hverir are also top hiking destinations. Another popular local activity is horseback riding and even seasoned equestrians will be impressed with the native Icelandic horses, known for their unique, fast-moving gait - the tolt.
If you're traveling to the north during the winter, the most sought-after experience is viewing the Northern Lights, with a number of atmospheric viewpoints located around Akureyri. Other wintertime activities include skiing at Hlíðarfjall, snowmobiling and husky sledding, and ice fishing, while summer visitors can enjoy whitewater rafting through the West Glacial River gorge, bird watching tours around Lake Myvatn or helicopter ride over the Jökulsárgljúfur National Park.
You don't have to stray too far from town to have an outdoor adventure, either - take a boat cruise or fishing excursion along the fjord, go hiking along the nearby Glerá and Eyjafijaroará rivers, or tee off at the world's northernmost golf course, Jaðarsvöllur. Sea angling and whale watching tours are also possible, with most cruises leaving from Hauganes or Dalvík, just north of Akureyri, or you could just relax with a soak in the thermal pools at Akureyri Swimming Pool.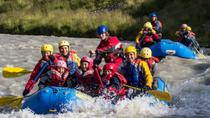 1 Review
Gentle rapids, stunning scenery, and natural riverside hot springs make the West Glacial River the perfect playground for paddlers of all ages! ... Read more
Location: Akureyri, Iceland
Duration: 3 hours 30 minutes (approx.)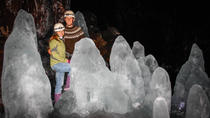 3 Reviews
Discover the wondrous underground world of Lofthellir cave on this guided day tour from Akureyri. Journey out to the volcanic Lake Mývatn, then venture ... Read more
Location: Akureyri, Iceland
Duration: 8 hours (approx.)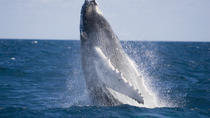 10 Reviews
Watch out for whales, dolphins and more on a 3-hour whale-watching tour. Choose a start time to suit your schedule with an optional hotel pickup and drop-off ... Read more
Location: Akureyri, Iceland
Duration: 3 hours (approx.)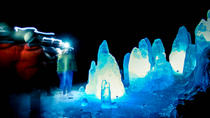 2 Reviews
Explore Iceland's volcanic landscapes and a subterranean ice cave on a guided, small-group day tour from Akureyri. Set off to Lake Mývatn, then examine ... Read more
Location: Akureyri, Iceland
Duration: 13 hours (approx.)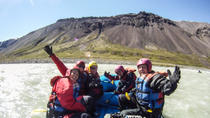 Far more than just a rafting expedition, this trip is a highlight reel of desert moonscapes, sprawling glaciers, hot springs, super-jeep crossings, world-class ... Read more
Location: Akureyri, Iceland
Duration: 3 days (approx.)