The vast expanse of the largest state in the Union offers sightseeing on a truly impressive scale. Did you know that half of the world's glaciers are in Alaska? And the good news is you don't have to go all the way to the state's wild Arctic north to see these amazing natural wonders; a day trip or an even shorter excursion from Juneau or Anchorage will bring you face-to-face with these icy giants.

The state capital Juneau, in its dramatic setting between the Gastineau Channel and soaring Mount Juneau, is an ideal base for outdoor adventure. Lace up those boots, hike through the forest and get ready for Mendenhall, where an expert instructor will teach you how to tackle this truly impressive glacier, with its eerie blue ice caves and challenging climbing opportunities. And if you really want to turn this into a grand encounter with nature, combine your trek with some whale-watching on Auke Bay.

Meanwhile, if you head southwest out of the state's largest city, Anchorage, you'll come to Portage Lake. Hop on a cruise which threads through icebergs dotted about the lake before coming to Portage Glacier, where (from a safe distance) you'll witness the breathtaking sight of ice breaking off into the waters. Bookend your cruise with a tour of the surrounding countryside along scenic Seward Highway for the best of the area's land and water sights, with a stop at Alyeska Ski Resort on the way back into town. But to really get the most out of your Anchorage stay, combine all of the above with a tour of the city, including a visit to the Alaska Native Heritage Center.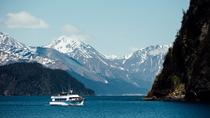 68 Reviews
Hop aboard one of Alaska's most popular wildlife and glacier cruises, and take an extraordinary six-hour journey through Kenai Fjords National Park. This ... Read more
Location: Seward, Alaska
Duration: 6 hours (approx.)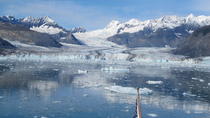 1 Review
This 6-hour tour explores the fjords and passageways of the Prince William Sound in route to South-central Alaska's largest tidewater glacier – Columbia ... Read more
Location: Valdez, Alaska
Duration: 6 hours (approx.)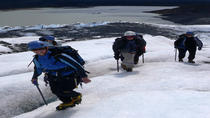 12 Reviews
Join an Alaskan wilderness adventure as you are introduced to glacier trekking on Mendenhall Glacier!
Location: Juneau, Alaska
Duration: 8 hours (approx.)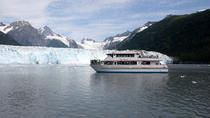 This 8.5-hour excursion is ideal for the traveler who is looking to discover all of what Prince William Sound has to offer – amazing glaciers and exciting ... Read more
Location: Valdez, Alaska
Duration: 8 hours 30 minutes (approx.)