Spain is known for traditional food that's as rich in culture as it is in flavor. Whether it's savory sauces or sugary sweets, the streets of Alicante offer up plenty of options for travelers in search of a journey for their taste buds.
Visitors will certainly see the copper pans of steaming, golden paella found in other parts of the country, but several offerings are distinctly Alicante, too. Salazones, a salted fish dish that uses tuna, cod, octopus or anchovies, is typical at Alicante tables. Visitors may find its fish-forward flavor too intense, but it pairs perfectly with evening tapas, light snacks and a glass of the local white wine. Spaniards who are fans of this rustic standby will often tuck into meal-size portions with crusty bread on the side.
All i pebre is another fish-focused dish inspired by the nearby coast. A garlic and paprika stew pairs aromatic red broth with baby eel into what some might call one of the most iconic dishes of Alicante. Esgarrat, an option for those who prefer to go eel free, combines sweet red peppers, cod, garlic and olive oil to create a saucy delight that's better sopped with bread than eaten with a spoon.
For dessert, a bite of turron is all it takes to say adios to a perfect evening. The hardened nougat made from almonds and honey is typically eaten around Christmas time, but travelers can find it mixed into ice cream in shops along the city streets.
Travelers looking for strong drinks and creative cocktails can find plenty of options along Calle Castanos, where picturesque terraces start to crowd in the late afternoon hours. Wine lovers can follow the Ruta del Vino to some of the region's best vineyards and shops. But it's possible to sip on a world-class red or crisp white at just about any restaurant or tapas bar.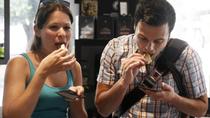 20 Reviews
Sun-splashed Alicante is a mecca for great food and wine. This 2-hour gourmet food walking tour offers a delicious introduction to all that is edible in this ... Read more
Location: Alicante, Spain
Duration: 3 hours (approx.)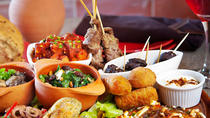 1 Review
Combine a segway tour with a tapas and drinks tasting with this 2-hour experience. Discover Alicante's hidden corners and enjoy tapas and drinks as a local ... Read more
Location: Alicante, Spain
Duration: 2 hours (approx.)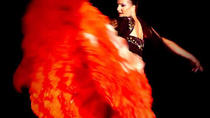 Feel the passion and energy of Flamenco that come alive nightly. You'll experience Flamenco sounds, rhythms and dances in its most intimate, in a fantastic ... Read more
Location: Alicante, Spain
Duration: 3 hours (approx.)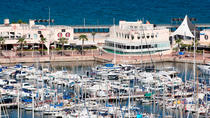 A day to enjoy the most typical activities in Spain. First you'll be delighted with a great paella lunch and traditional dishes in a very special restaurant ... Read more
Location: Alicante, Spain
Duration: 3 hours (approx.)