The Australian Outback – it's one of those mystical, legendary places, heavy with folklore and otherworldly sights.
The most famous of them all would have to be Ayers Rock (Uluru). It is truly magical and something to be seen to be believed. To truly appreciate the color and scale of Uluru, take to the skies with a helicopter flight over Uluru and Kata Tjuta (aka the Olgas) – to see these incredible rock formations within the red desert is an unforgettable sight. Then, to get the back story, take a walk around the rock with an Aboriginal guide – the poetic stories will blow your mind.
Alice Springs, the township bang in the middle of Australia, can give you a lesson in what it's like to live in such a remote town – glimpsing the buildings of the Royal Flying Doctor Service and the School of the Air brings home its isolation. But with that isolation comes some fabulously rugged scenery, so why not roll with it and rip up the dust on a quad bike at Undoolya Station, the oldest working cattle station in the Northern Territory? There's bush tracks, dry riverbeds and mountain ranges. 
Then there's Darwin, the capital of northern Australia. It's closer to Jakarta than it is to Sydney, and closer to Singapore than it is to Melbourne, so it should come as no surprise that it looks outward to Asia as much as it looks inland to the rest of Australia.
This proximity and familiarity with Australia's northern neighbors is reflected in Darwin's relaxed, cosmopolitan, tropical atmosphere. Think amazing wildlife, sunset markets, waterside dining and Kakadu - Australia's largest national park. Over 20,000 square kilometers of lush floodplains, swampy tidal flats, monsoon forests and a bounty of Aboriginal cave paintings and rock carvings.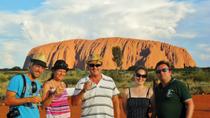 30 Reviews
Journey into the heart of Central Australia with two expert guides to experience the wonders of Uluru (Ayers Rock) and Kata Tjuta National Park, sacred sites ... Read more
Location: Alice Springs, Australia
Duration: 18 hours (approx.)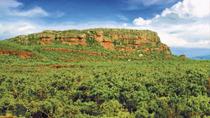 137 Reviews
Discover the magic of Australia's Kakadu National Park on this full day trip from Darwin. Cruise along the famous Yellow Waters, while looking out for ... Read more
Location: Darwin, Australia
Duration: 13 hours (approx.)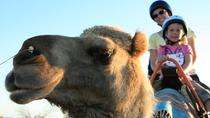 251 Reviews
Contemplate how the outback pioneers traveled across regions of Australia on a camel tour with an expert guide. Choose from sunrise, sunset or express camel ... Read more
Location: Ayers Rock, Australia
Duration: Varies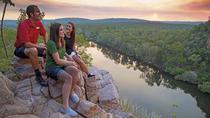 111 Reviews
A spectacular Katherine Gorge day tour is one of the many unforgettable experiences available to you in the Top End in Australia's Northern Territory. ... Read more
Location: Darwin, Australia
Duration: 14 hours (approx.)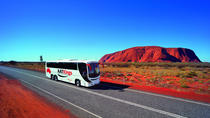 28 Reviews
Immerse yourself in the ancient landscapes of Uluru and Kata Tjuta on a three-day tour from Alice Springs. You'll see the highlights of Uluru (Ayers Rock), ... Read more
Location: Alice Springs, Australia
Duration: 3 days / 2 nights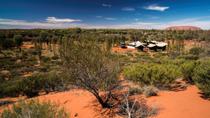 13 Reviews
Explore Uluru-Kata Tjuta National Park from Alice Springs or Ayers Rock, and sleep under the stars on this two-day outback bush camping tour, ideal if your ... Read more
Location: Alice Springs, Australia
Duration: 2 days (approx.)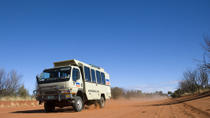 6 Reviews
Experience the real Australian outback on this 5-day, small-group camping from Alice Springs. Travel by 4WD vehicle on- and off-road along bush tracks to Uluru ... Read more
Location: Alice Springs, Australia
Duration: 5 days (approx.)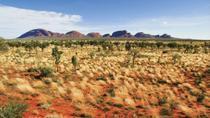 9 Reviews
Experience the wonder and mystery of Uluru and Kata Tjuta on a two-day tour from Alice Springs. You'll see all the highlights of Uluru (Ayers Rock), including ... Read more
Location: Alice Springs, Australia
Duration: 2 days/1 Night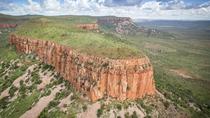 Experience the beauty of Central Australia along with the ancient landscapes of the Kimberley. Travel along two iconic roads of outback Australia, the Tanami ... Read more
Location: Broome, Australia
Duration: 14 days (approx.)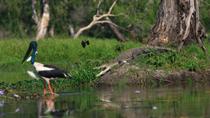 20 Reviews
See an abundance of birds, saltwater crocodiles and other wildlife on a full-day tour to the Corroboree Billabong, from Darwin. En route, visit Window on the ... Read more
Location: Darwin, Australia
Duration: 7 hours (approx.)