Salerno is a major shipping and ferry port in the southern part of Italy. For visitors its major draw is the nearby Amalfi Coast, famed for its beautiful towns and beaches. Salerno itself was founded by the Romans in 197 BC so it does have plenty of history in its own right. The historic old town is lovely, full of shops and restaurants, and with a renowned 11th century cathedral and other significant churches such as the Baroque Chiesa di San Giorgio. The town and port are overlooked by a castle, Castello di Archi and its lovely gardens.

How to get to Salerno
Ships dock right in the bustling dock hub of Salerno, from which ferries come and go to the Amalfi Coast towns of Amalfi and Positano and also to the famed islands of Capri and Ischia. Walk or catch a taxi up to the old town, or to the train station or nearby bus terminal to explore further along the Amalfi Coast. Alternately you can hire a car to explore the small beaches and towns of the coast at your own pace.

One Day in Salerno
Salerno itself is pretty and interesting but really it is nothing compared to the towns further along the Amalfi Coast. Amalfi itself lies 16 miles (26km) west of Salerno and the road there is dotted with small towns. Another 10 miles (16km) west is the jewel in the crown, Positano, with its lovely pastel houses clinging to the cliffs. The road is exhilarating and winding with wonderful views. The beaches along this stretch of coast are renowned for their romantic beauty.

South of Salerno is Paestum, site of UNESCO-listed Greek temples, some rivaling Athens' acropolis. Buses between Salerno and Paestum are cheap and regular through the day, and take about 1 hour and 20 minutes each way. Alternately, a taxi will take you, but negotiate a price and get them to wait for you. These ruins are a highlight of this coast.

Port Information
Salerno is a fairly new destination for cruise ships, which dock at the Molo Manfredi terminal. The local taxi drivers will be thrilled to see you but may speak fast Italian rather than tourist-friendly English. Currency is the euro.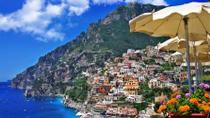 17 Reviews
While you're in port in Salerno, let a private driver chauffeur you along the fabulous Amalfi Coast. On this full-day private shore excursion, ... Read more
Location: Salerno, Italy
Duration: 8 hours (approx.)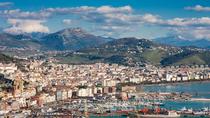 3 Reviews
When your cruise ship docks in Salerno, take in the area's beautiful setting on this half-day private shore excursion to Pompeii. Explore Italy's most famous ... Read more
Location: Salerno, Italy
Duration: 5 hours (approx.)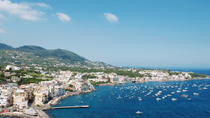 See Naples' beautiful coastline and stunning sites on this private shore excursion from Salerno. After pickup from the port, discover Naples' most legendary ... Read more
Location: Salerno, Italy
Duration: 5 hours (approx.)