Peruvian Amazon Tours
The sprawling Peruvian Amazon covers more land than most people think, making up over half of Peru and running from east of the Andes Mountain all the way to the borders of Brazil, Bolivia, Ecuador, and Colombia. With rain forest activities to embark on (think riverboat adventures, nature treks, and canoe trips) and tons of exotic wildlife to see, there are dozens of reasons to venture into the Amazon jungle on an adventure tour.
The Basics
A vast wilderness of lush rain forest and indigenous lands, the Amazon is an ideal destination for adventurous travelers who like to explore nature, often for days at a time. The area is most often visited on a multi-day Amazon cruise that takes visitors into some of South America's greatest wilderness, or on a three- or four-day tour that includes overnight stays at a jungle eco lodge and a short trip down the river. Airport transport and an expert guide are often included.
What to Do and See in the Peruvian Amazon
Many multi-day tours from Iquitos offer adventures into the Pacaya-Samiria National Reserve and river activities such as canoeing, piranha fishing, and swimming alongside pink river dolphins or giant otters. Travelers to the southern region can embark on guided hikes through Bahuaja-Sonene National Park, the Tambopata National Reserve, or the UNESCO-listed Manu National Park. The Amazon is also prime ground for wildlife spotting—expect to see a colorful array of bird life and everything from howler monkeys to tapir prowling through the jungle.
Things to Know Before You Go
Here are just a few things you'll want to keep in mind.
Although dry season (May to October) is known as the best time to visit the jungle due to fewer rainy days, the rain forest is warm year round. Expect high humidity levels.

Before visiting the Amazon Basin, check with your doctor about possible recommended vaccinations.

Guided jungle tours are recommended, as tours guides are knowledgeable when it comes to navigation, general safety, and the local tribes.

You're going to want to carry insect repellent.
How to Get There
The northern town of Iquitos serves as the most popular gateway into the Peruvian rain forest thanks to its proximity to the mighty Amazon River. Tours are also available from Puerto Maldonado, a city set in the south on the Madre de Dios River tributary. Shorter single-day Amazon tours may depart from Chachapoyas and Oxapampa, while some longer comprehensive Peru tours start in Lima and guide visitors through the Amazon to Cusco, the Inca Trail, and Machu Picchu.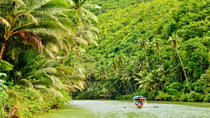 41 Reviews
Explore the magnificent Amazon on this 3-day adventure from Iquitos! This all-inclusive 3-day tour is a once-in-a-lifetime opportunity to see the amazing ... Read more
Location: Iquitos, Peru
Duration: 3 days (approx.)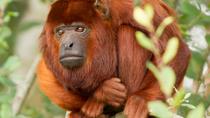 10 Reviews
Discover the Tambopata National Reserve and the vast Madre de Dios River on this 3-day tour in the Peruvian Amazon. Stay overnight at the Hacienda ... Read more
Location: Puerto Maldonado, Peru
Duration: 3 days (approx.)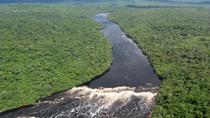 34 Reviews
Visit the spectacular Amazon Jungle on this 3-day adventure from Iquitos! Cruise along the Amazon River both during the day and at night and see native ... Read more
Location: Iquitos, Peru
Duration: 3 days (approx.)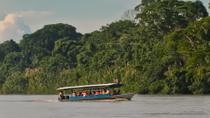 3 Reviews
Find yourself surrounded by the Peruvian Amazon on a captivating 3-day tour, with luxury accommodation at the 4-star Inkaterra Reserva Amazónica, ... Read more
Location: Puerto Maldonado, Peru
Duration: 3 days (approx.)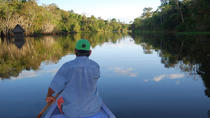 3 Reviews
Depart from the port by fast boat for a 3-hour ride traversing the Amazon river to reach the jungle lodge. On this adventure you will visit lake Sapote, go on ... Read more
Location: Iquitos, Peru
Duration: 4 days (approx.)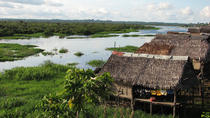 1 Review
Depart from the port by fast boat for a 3-hour ride traversing the Amazon river to reach the jungle lodge. On this three day adventure you will look for ... Read more
Location: Iquitos, Peru
Duration: 3 days (approx.)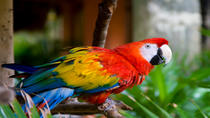 Spend three days in the Amazon Rainforest at the Muyuna Lodge! This action-packed jungle adventure takes you to some of the best spots in the Amazon. ... Read more
Location: Iquitos, Peru
Duration: 3 days (approx.)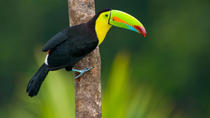 2 Reviews
Immerse in the natural wonders of the Peruvian Amazon from the comfort of a unique rainforest lodge, owned by the local indigenous community. Your 3-day ... Read more
Location: Puerto Maldonado, Peru
Duration: 3 days (approx.)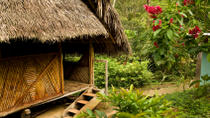 2 Reviews
Embark on the journey of a lifetime through the Amazon Jungle and spend three days at the deluxe Ceiba Tops Luxury Amazon Lodge. Your adventure takes you into ... Read more
Location: Iquitos, Peru
Duration: 3 days (approx.)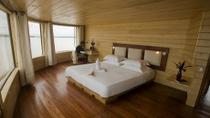 1 Review
Discover the Amazon Rainforest on this exciting multi-day adventure from Iquitos! Cruise into the heart of the Peruvian Amazon aboard a luxurious riverboat for ... Read more
Location: Iquitos, Peru
Duration: 4 days (approx.)