183 Reviews
Address:

South of Centraal Station, around Oudezijds Achterburgwal and Oudezijds Voorburgwal, Amsterdam, Netherlands

Admission:

Free
Amsterdam Red Light District
Underneath its promiscuous reputation, Amsterdam's Red Light District (De Wallen) has some of the city's prettiest canals, plus excellent bars, welcoming restaurants and plenty of shopping. While this area of the Netherlands' capital city might not be for everyone, the Red Light District has much more to offer than the controversial profession of prostitution.
A part of Amsterdam's oldest setting, this neighborhood has amazing stories hidden in its narrow, winding, cobble-stoned streets and alleys. The famous Dutch laid-back attitude is very prevalent in the Red Light District, as cannabis and prostitution are not only legal in Amsterdam but commonly found here, where families, young couples and senior citizens live and socialize. While wandering around, look up at the beautiful gables and you'll notice some lovely architecture along with the scantily dressed women advertising their wares through full-length windows.
A great way to visit the Red Light District is on a walking or biking tour—some guided options even safely take visitors through the area at nighttime when things are especially lively. Others include a visit to the Sex Museum or one of the legendary Dutch coffee shops. In addition, you'll likely find yourself on Warmoesstraat and Zeedijk at some point, both commercial thoroughfares chock-a-block with shops and restaurants.
Practical Info
The Red Light District is located just south of Centraal Station, around Oudezijds Achterburgwal and Oudezijds Voorburgwal—also known as De Wallen (the Walls) or De Walletjes (the Little Walls). To get here, take the tram to the Dam, then pass behind the Grand Hotel Krasnapolsky. Although the area's once-dangerous streets are now much more welcoming, it is best to be aware of your surroundings. Also, it should be noted that taking photographs of the women in the windows is strictly forbidden. You may find yourself fishing your camera out of a canal if you do.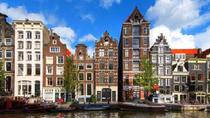 1 Review
Discover Amsterdam's most important sites on this 5-hour walking tour with a private guide. Go to several areas like the Red Light District, the famous Jordaan ... Read more
Location: Amsterdam, Netherlands
Duration: 5 hours (approx.)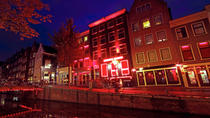 622 Reviews
Take a walk on the wild side with a guided walking tour through Dark Amsterdam, the infamous Red Light District. Accompanied by a friendly and knowledgeable ... Read more
Location: Amsterdam, Netherlands
Duration: 2 hours (approx.)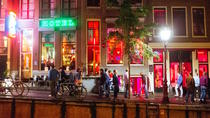 68 Reviews
Join a 1.5-hour walking tour and explore Amsterdam's legendary Red Light District with all its mysteries in the comfort of a local guide. Enjoy a fun, ... Read more
Location: Amsterdam, Netherlands
Duration: 90 minutes (approx.)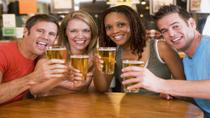 173 Reviews
Do you like to party? Book Amsterdam's most famous pub crawl and party like never before. This walking tour is the ultimate way to discover the city and its ... Read more
Location: Amsterdam, Netherlands
Duration: 6 hours (approx.)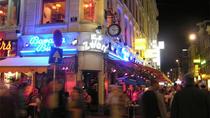 14 Reviews
Join this educational and amusing 2.5-hour private walking tour through Amsterdam and learn about the history of the city's famous Red Light District and ... Read more
Location: Amsterdam, Netherlands
Duration: 2 hours 30 minutes (approx.)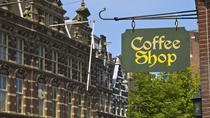 60 Reviews
Amsterdam is a unique city, famed for its misnamed coffee shops, cannabis culture and alternative vibes. In this 2-hour tour, experience Amsterdam's ... Read more
Location: Amsterdam, Netherlands
Duration: 2 hours (approx.)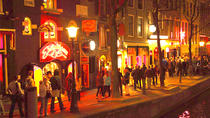 1 Review
Discover Amsterdam's notorious Red Light District during your 2-hour private tour with a local host, who will guide you through the narrow alleys and busy ... Read more
Location: Amsterdam, Netherlands
Duration: 2 hours (approx.)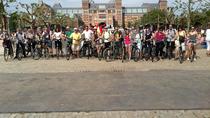 12 Reviews
Join a 3-hour bike tour with an experienced multilingual guide through the old historic center of the city of Amsterdam. The tour goes along the well known ... Read more
Location: Amsterdam, Netherlands
Duration: 3 hours (approx.)
Join this 2-hour private tour and experience Amsterdam's notorious Red Light District. Here you find many sights and hidden gems as well as several food places ... Read more
Location: Amsterdam, Netherlands
Duration: 2 hours (approx.)
1 Review
Explore Amsterdam's Red Light District at night in a 2-hour walking tour alongside a knowledgeable local guide who will show you the city's secret locations, ... Read more
Location: Amsterdam, Netherlands
Duration: 2 hours (approx.)