Delft
Delft is a quaint and traditional town that sits between Rotterdam and The Hague. With a city center that can be explored in no time flat, this destination is great for acquainting yourself with its small-town landmarks, such as the 19th century renovated Stadhuis (Town Hall) or the Nieuwe Kerk (New Church), where from the tower you can catch a glimpse of both Rotterdam and The Hague. The church also is also a royal burial ground, where Prince William of Orange resides.  As the town is mainly a university town with a sizable technical school, another key attraction in Delft is Techniekmuseum, or Technology Museum.

One of the nicest things to do in Delft is go to de Markt, where they set up markets every Thursday. Here you can buy delicious produce and traditional foods. If you're looking to pick up a souvenir for a friend or loved one, the town is best known for its traditional ceramics, which can be purchased almost anywhere.

There is also plenty to do for the kids, including a visit to the waterpark, petting zoo, or take them to the Armamentarium (Army Museum) where they can see tons of old weaponry.
Practical Info
Delft is a very visitor friendly town. Many Dutch speak English well, and are mostly willing to answer any practical questions you may have. There are also plenty of ways to get around, though most people either take a car or use a bicycle. Getting in and out of town is very simple as well, with 2 main train stations that go direct to all major destinations.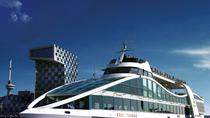 5 Reviews
Enjoy a 9-hour full-day small-group tour from Amsterdam in a luxurious minivan. Your first destination will be the picturesque city of Rotterdam, where you ... Read more
Location: Amsterdam, Netherlands
Duration: 9 hours (approx.)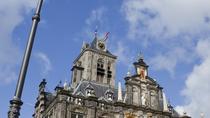 Delve into royal Dutch history on this customizable private walking tour of Delft, a city in between Rotterdam and The Hague that's known for its historic town ... Read more
Location: Delft, Netherlands
Duration: 3 hours (approx.)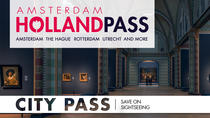 374 Reviews
Enjoy free or discounted admission to must-see attractions and museums in Amsterdam and other popular Dutch cities such as The Hague and Rotterdam with the ... Read more
Location: Amsterdam, Netherlands
Duration: Valid for 1 month after time of first use
511 Reviews
Experience the best of the Netherlands in one day on this sightseeing tour from Amsterdam! Visit the city of Rotterdam, admire famous Delft pottery in Delft, ... Read more
Location: Amsterdam, Netherlands
Duration: 9 hours 30 minutes (approx.)
704 Reviews
Immerse yourself in the charm of the Netherlands with this combination of two best-selling tours at a discounted price. Take a morning tour from Amsterdam to ... Read more
Location: Amsterdam, Netherlands
Duration: 11 hours (approx.)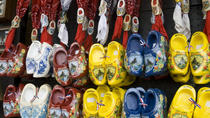 135 Reviews
Go beyond Amsterdam with a half-day tour of two important Dutch cities: Delft and The Hague. Admire the Netherlands' famous Delft blue-and-white pottery on a ... Read more
Location: Amsterdam, Netherlands
Duration: 5 hours 30 minutes (approx.)
43 Reviews
This Amsterdam Super Saver combines two half-day tours into one memorable day, giving you a great value for your money. Start the morning with a fully guided ... Read more
Location: Amsterdam, Netherlands
Duration: 8 hours (approx.)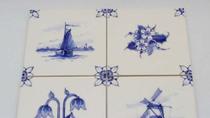 5 Reviews
Learn the ins and outs of the Netherlands' famous Delft pottery during this private Delftse Pauw factory tour and pottery workshop in Delft, near The ... Read more
Location: Delft, Netherlands
Duration: 2 hours (approx.)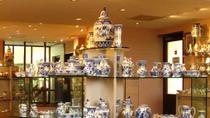 1 Review
Admire the Netherlands' famous Delft pottery on a guided tour of the Delftse Pauw factory in Delft, near The Hague. See how this iconic blue-and-white ... Read more
Location: Delft, Netherlands
Duration: 60 minutes (approx.)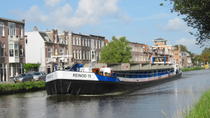 1 Review
See Holland's principal sights in the company of your very own private guide on this full-day sightseeing tour from Amsterdam. Take in the bold modern ... Read more
Location: Amsterdam, Netherlands
Duration: 8 hours (approx.)