Beer- and cheese-lovers are right at home in Amsterdam, where Dutch cheeses like Gouda, Edam and Leiden make up a healthy part of the cuisine and Dutch lagers are consumed heartily.

To get the full cheese experience, head to a cheese market like Alkmaar, open weekly during the summer. A guided tour to the 400-year-old Alkmaar market will get you a scenic countryside drive and the chance to see cheese-carriers dressed in traditional costumes carry cheese through the village square. The tour also includes a stop at the cheese factory in Edam, where Edam cheese, traditionally sold in a circular shape coated with wax, is made.

Of course, cheese makes you thirsty so you'll need some beer to help wash it down. Dutch beers are mostly pale lagers (you can also find special brews like witbier and bok), the most famous of which are Heineken, brewed since 1873, and Grolsch, founded in 1615. Other Dutch breweries include Brand and Bavaria.
257 Reviews
Historic windmills, charming fishing villages, picturesque canals, a delectable lunch and cheese tastings – this day trip from Amsterdam shows you the best of ... Read more
Location: Amsterdam, Netherlands
Duration: 8 hours (approx.)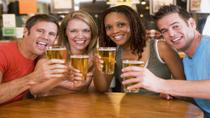 173 Reviews
Do you like to party? Book Amsterdam's most famous pub crawl and party like never before. This walking tour is the ultimate way to discover the city and its ... Read more
Location: Amsterdam, Netherlands
Duration: 6 hours (approx.)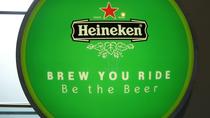 126 Reviews
Go for the combo: a 24 or 48-hour Amsterdam Canal Bus Pass and admission to the Heineken Experience. You'll find getting around Amsterdam's a breeze with your ... Read more
Location: Amsterdam, Netherlands
Duration: 24 or 48 hours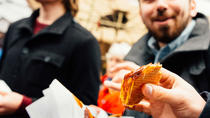 6 Reviews
Sample the best Dutch and international treats Amsterdam has to offer during this delicious food journey through the city. This private, 2.5-hour tasting tour ... Read more
Location: Amsterdam, Netherlands
Duration: 2 hours 30 minutes (approx.)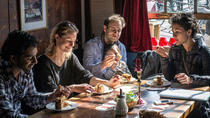 30 Reviews
Taste Amsterdam's culinary specialties on this 4-hour walking tour of the historical Jordaan district. Following a passionate foodie guide, visit some ... Read more
Location: Amsterdam, Netherlands
Duration: 4 hours (approx.)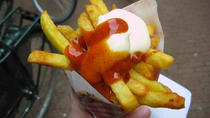 83 Reviews
Discover Amsterdam's culinary history on a 2-hour food walking tour, led by an expert guide! While learning about the city's gastronomic roots, sample ... Read more
Location: Amsterdam, Netherlands
Duration: 2.5 hours (approx.)
In this 3-hour private tour, get the best of Amsterdam's gourmet scene with this exclusive gastronomical experience of a lifetime. Taste 7 exquisite bites and ... Read more
Location: Amsterdam, Netherlands
Duration: 3 hours (approx.)
Want to find out what Dutchies eat and drink? How about where they spend their free time? In this 2.5 – hour private walking tour you'll get the answers from ... Read more
Location: Amsterdam, Netherlands
Duration: 2 hours 30 minutes (approx.)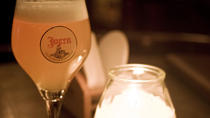 29 Reviews
Quench your thirst for quality Dutch beer on this 3-hour evening Amsterdam beer tour, led by an expert local guide! Escaping the tourist-trap beer houses, the ... Read more
Location: Amsterdam, Netherlands
Duration: 3 hours (approx.)
Join this 2-hour private tour and experience Amsterdam's notorious Red Light District. Here you find many sights and hidden gems as well as several food places ... Read more
Location: Amsterdam, Netherlands
Duration: 2 hours (approx.)