There's no better way to get a grip on the architectural marvels of Amsterdam than by taking a canal tour; you'll get to see many of the city's best-loved sights, including the Magere Brug (Skinny Bridge), the majestic 17th-century townhouses around the UNESCO World Heritage-listed Canal Ring and the neo-Gothic façade of Centraal Station. Known collectively as Grachtengordel, Amsterdam's three main canals encircle the city and include dozens of additional smaller canals. Herengracht, Keizersgracht and Prinsengracht each serve the city's residents, while the 15th-century Singel canal protected medieval Amsterdam as a moat.
Rightly so for a city so dependent on its waterways, Amsterdam has many different options for exploring these canals. Family-oriented choices include cruises in glass-topped boats to keep out the elements or the chance to keep hunger at bay on a cruise that includes pizza and ice cream as you float down the canals.
For couples looking for a little romance, what could be better than taking a moonlit turn around the canals while sampling a couple of cocktails or enjoying the chance to relax à deux as a three-course dinner is prepared for you? Party animals might prefer a canal jaunt that includes entry into one of Amsterdam's most popular attractions, the Heineken Experience, where a few pints of ice-cold lager can be downed. Another option for youngsters is a canal trip incorporating entrance into the Xtracold Icebar for the opportunity to knock back some fruity vodka amid temperatures well below freezing point.
To see the sleek modern architecture of the IJ waterway at close quarters, choose a canal tour combined with a harbor cruise. Another ideal way to see all the sights of Amsterdam is to board a hop-on, hop-off canal bus; with four routes covering the city's waterways, you can access all the major sights, including the trio of museums on Museumplein.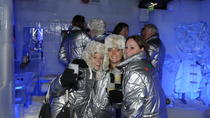 183 Reviews
Combine two of Amsterdam's top highlights: a canal sightseeing cruise on a luxury glass-topped canal boat, and entrance to Amsterdam's Icebar Xtracold, where ... Read more
Location: Amsterdam, Netherlands
Duration: Varies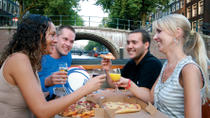 570 Reviews
Sail along Amsterdam's stunning canals at twilight and enjoy a delicious pizza as you cruise. This evening tour is the perfect introduction to Amsterdam, and ... Read more
Location: Amsterdam, Netherlands
Duration: 90 minutes (approx.)
189 Reviews
Spend a day dedicated to two of Amsterdam's quintessential highlights – canals and Heineken – with this Super Saver that combines a visit to the Heineken ... Read more
Location: Amsterdam, Netherlands
Duration: 1 day (approx.)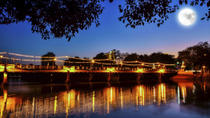 556 Reviews
Sit back and relax on a 2-hour candlelight cruise along Amsterdam's famous canals, the perfect way to unwind from a day of sightseeing or set the mood for a ... Read more
Location: Amsterdam, Netherlands
Duration: 2 hours (approx.)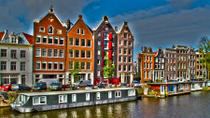 533 Reviews
Combine admission to the Van Gogh Museum with a 24- or 48-hour Canal Bus hop-on hop-off pass, and you've got the best of Amsterdam covered. Explore the ... Read more
Location: Amsterdam, Netherlands
Duration: Valid for 24 or 48 hours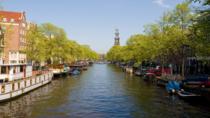 282 Reviews
Get a comprehensive overview of Amsterdam's top sights on this 1-hour canal cruise. See the Golden Bend, the Anne Frank House, the Skinny Bridge, ... Read more
Location: Amsterdam, Netherlands
Duration: 60 minutes (approx.)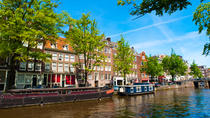 439 Reviews
Getting around Amsterdam is a breeze with a hop-on hop-off Canal Bus Day Pass. The boats operate a regular service along Amsterdam's canals, following tour ... Read more
Location: Amsterdam, Netherlands
Duration: 24 or 48 hour pass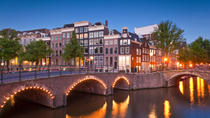 639 Reviews
Cruise around Amsterdam's canals in the evening, and pair a decadent 4-course dinner – cooked on board – with sights of the city. As one of the few Amsterdam ... Read more
Location: Amsterdam, Netherlands
Duration: 2 hours 30 minutes (approx.)
116 Reviews
Learn about Amsterdam and its top attractions on a 2-hour evening canal cruise with onboard commentary plus a 4-course dinner! After a welcome drink of Kir ... Read more
Location: Amsterdam, Netherlands
Duration: 2 hours (approx.)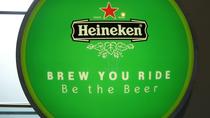 126 Reviews
Go for the combo: a 24 or 48-hour Amsterdam Canal Bus Pass and admission to the Heineken Experience. You'll find getting around Amsterdam's a breeze with your ... Read more
Location: Amsterdam, Netherlands
Duration: 24 or 48 hours