Windmills have always played an important part in the life of Holland and its inhabitants, forming a unique element in the Dutch landscape of wide plains, far horizons, glittering canals and floating clouds. The Dutch built windmills for many centuries, to drain the land of excess water, grind corn, and saw timber, their distinctive canvas sails and wooden towers forming an integral part of the scenery and powering the Dutch economy.

Leave Amsterdam behind and discover the typical Dutch countryside outside the capital. Drive through a picture-perfect landscape crisscrossed with canals, authentic wooden houses, windmills, and fishing villages, and witness traditional crafts from days gone by. See the historic shipyards and visit a shoemaker who works with wood to watch his clog-making techniques first-hand!

Preserved since the 1960's, the industrial mills on the banks of the Zaan River vividly capture Dutch life in the 17th and 18th centuries, along with the dark-green wooden buildings housing museums and traditional workshops.

Laid out like a typical nineteenth-century village, the picturesque Zaanse Schans houses working mills with evocative names including "De Poelenburg" sawmill built in 1869, "De Kat" ("The Cat") built in 1696 to grind paint pigment, oil mills De Zoeker (the seeker) and De Bonte Hen (the speckled hen).

Travel to the world-famous fishing villages of Volendam and Marken, on the coast of the former Zuiderzee, where the old wooden houses are built on stilts and locals still wear their colorful traditional dress. The miniature town of Madurodam - Holland in a Nutshell features the canal houses of Amsterdam, Alkmaar cheese market and parts of the Delta Works all replicated in minute detail. Windmills turn, ships sail through the harbor and trains travel across the city on the world's largest miniature railway.

Visit the historic village of Alkmaar, to see fascinating insights into old Dutch market life with cheese-carriers wearing traditional costumes as they set out the cheeses on the cobblestone square. See the photogenic village of Schermerhorn with its famous old windmills, and travel back to Amsterdam via the medieval town of Edam to visit a cheese factory, where the cheese is still made in the traditional way.
1972 Reviews
Leave Amsterdam behind for a few hours and discover the typical Dutch countryside outside the capital. You'll drive through a picture-perfect landscape ... Read more
Location: Amsterdam, Netherlands
Duration: 5.5-hours or 7-hours
511 Reviews
Experience the best of the Netherlands in one day on this sightseeing tour from Amsterdam! Visit the city of Rotterdam, admire famous Delft pottery in Delft, ... Read more
Location: Amsterdam, Netherlands
Duration: 9 hours 30 minutes (approx.)
257 Reviews
Historic windmills, charming fishing villages, picturesque canals, a delectable lunch and cheese tastings – this day trip from Amsterdam shows you the best of ... Read more
Location: Amsterdam, Netherlands
Duration: 8 hours (approx.)
704 Reviews
Immerse yourself in the charm of the Netherlands with this combination of two best-selling tours at a discounted price. Take a morning tour from Amsterdam to ... Read more
Location: Amsterdam, Netherlands
Duration: 11 hours (approx.)
370 Reviews
Enjoy a Super Saver tour that combines the best of the Dutch countryside – windmills, fishing villages and flowering tulips – all in one day! With a local ... Read more
Location: Amsterdam, Netherlands
Duration: 10 hours 30 minutes (approx.)
484 Reviews
See the best of Amsterdam and windmills galore on this tour that combines two best-selling tours at one low price. Tour top Amsterdam attractions, then travel ... Read more
Location: Amsterdam, Netherlands
Duration: Varies
80 Reviews
Get to grips with Dutch culture on a half-day morning tour to the countryside from Amsterdam. In the company of a guide, visit the quaint villages of Zaanse ... Read more
Location: Amsterdam, Netherlands
Duration: 5 hours 30 minutes (approx.)
26 Reviews
Experience all that is typical Dutch in just a few hours. Learn about the process of making cheese, walk on wooden shoes, see the interior of a working ... Read more
Location: Amsterdam, Netherlands
Duration: 3 hours (approx.)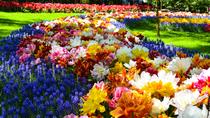 13 Reviews
Experience the beauty of Keukenhof Gardens in bloom on a guided morning tour from Amsterdam in the company of an expert guide and travel by small comfortable ... Read more
Location: Amsterdam, Netherlands
Duration: 9 hours (approx.)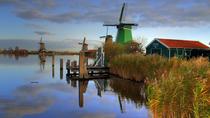 29 Reviews
Get the full experience of all the Dutch countryside has to offer on this 5-hour, small group tour from Amsterdam. Travel in comfort by private bus to the ... Read more
Location: Amsterdam, Netherlands
Duration: 5 hours (approx.)