From Edinburgh to Istanbul, the sight of tulips on flower stalls is a sure sign that winter is loosening its grip. And many of the tulips which end up on tables all over Europe originate in Holland, where the attractive flower is big business. In fact, one of the first economic "bubbles" focused on tulips, when speculators in the 17th century offered wildly inflated prices for new and exotic varieties.

Fortunately you won't need to mortgage your home to witness stunning springtime arrangements of tulips. Beautiful Keukenhof Garden, outside Amsterdam, is famous the world over for its amazing springtime displays, with millions of varieties in every imaginable color set in lovingly landscaped grounds.

You can choose to enjoy this feast for the eyes for as long as you'd like, or maybe you'd like to combine your trip with Amsterdam highlights. Visit Keukenhof in the morning, then tour the city's famous canals and end up in the Van Gogh Museum, featuring the world's largest collection of works by the great Post-Impressionist artist. Or follow up your visit with a comprehensive afternoon tour which takes in top city sights including the Royal Palace, the "Skinny Bridge" and a diamond factory.

And you don't even need to visit in spring to see tulips. Everything you associate with Holland is available on a great one day tour which takes you to the enormous hothouses where millions of tulips are cultivated, offering the sight of vast rows of brilliantly colored blooms stretching before you.

What else do you think of when you think Holland? Windmills! The mighty sails of these early wonders of mechanized farming are a feature of the landscape and make an impressive sight as they loom up out of the flat landscape. Your day-long tour will also cover the majestic dikes which represent Holland's mastery of the sea as well as the country's famous cheeses and other artisanal products.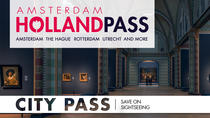 374 Reviews
Enjoy free or discounted admission to must-see attractions and museums in Amsterdam and other popular Dutch cities such as The Hague and Rotterdam with the ... Read more
Location: Amsterdam, Netherlands
Duration: Valid for 1 month after time of first use
1570 Reviews
Experience the world-famous Keukenhof Gardens on this hassle-free tour from Amsterdam. Travel by comfortable coach through the Netherlands' countryside filled ... Read more
Location: Amsterdam, Netherlands
Duration: 5 hours (approx.)
370 Reviews
Enjoy a Super Saver tour that combines the best of the Dutch countryside – windmills, fishing villages and flowering tulips – all in one day! With a local ... Read more
Location: Amsterdam, Netherlands
Duration: 10 hours 30 minutes (approx.)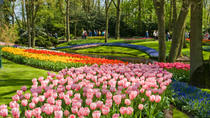 178 Reviews
The unforgettable display of springtime blooms at the Keukenhof Gardens makes it one of Holland's top attractions, and this 6.5-hour tour from Amsterdam is the ... Read more
Location: Amsterdam, Netherlands
Duration: 6 hours 25 minutes (approx.)
115 Reviews
For the complete Amsterdam experience, combine a city sightseeing tour with a trip to the Keukenhof Gardens. On a 2.5-hour morning coach tour, drive along ... Read more
Location: Amsterdam, Netherlands
Duration: 7 hours 30 minutes (approx.)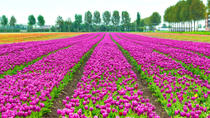 18 Reviews
Step into spring in style with a 4-hour visit to the Keukenhof Gardens from Amsterdam. Travel from the Dutch capital to the famous Keukenhof Gardens in a ... Read more
Location: Amsterdam, Netherlands
Duration: 4 hours (approx.)