The stretch of Southern California from Los Angeles in the north to San Diego in the south contains some of the most popular attractions in the world. Start in the place where glamour is an export industry; that's HOLLYWOOD as the 45-foot high sign conveniently points out. And if you need proof that dreams can indeed come true, stroll the Walk of Fame where the silver screen's finest find sidewalk immortality.
Get even closer to the movie magic at Universal Studios, which combines Hollywood buzz with the fun of a theme park. Films like Jurassic Park and The Mummy Returns come to life through rides and performances. Then head to Beverly Hills (swimming pools, movie stars) to peer through the fences of some fabulous mansions and hit the shops (or at least look in the windows) of upscale fashion mecca Rodeo Drive. And of course if that's out of your price range there are cheaper shopping options.
LA's southern neighbor Orange County contains not only the theme parks of Anaheim and Buena Park but the stunning beaches of the Californian Riviera as well. Newport Beach and its sheltered harbor offer waterside thrills; head to Balboa Fun Zone for great views in an old-style boardwalk atmosphere.
Then follow the freeway south to end up in San Diego, where you'll find even more great beaches and enviable quality of life. Animal attractions are big in California's second city; there's SeaWorld with its renowned marine mammals, San Diego Wild Animal Park and of course the Zoo, one of the world's biggest and best. And once the sun sets on another perfect day, you can explore the city's lively downtown nightlife or head back to Los Angeles.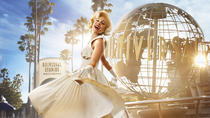 31 Reviews
Experience the magic of Hollywood on a fun-filled visit to Universal Studios Hollywood! Go behind the scenes of your favorite movies and TV shows on the ... Read more
Location: Anaheim - Buena Park, California
Duration: 12 hours (approx.)
145 Reviews
Experience the best of Los Angeles on this customizable tour from Anaheim. Enjoy entertaining, informative commentary from your friendly driver and explore top ... Read more
Location: Anaheim - Buena Park, California
Duration: 10 hours (approx.)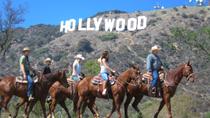 18 Reviews
Horseback ride under the Hollywood Sign! Get the best view of the Hollywood Sign in town on this scenic 2-hour horseback-riding tour. Following your expert ... Read more
Location: Anaheim - Buena Park, California
Duration: 4 - 5 hours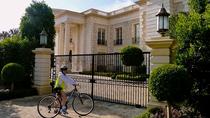 Explore two of Los Angeles' most elite neighborhoods, Beverly Hills and Bel Air, on a 2.5-hour self-guided bike tour. Pedal past lavish homes of the rich and ... Read more
Location: Anaheim - Buena Park, California
Duration: 5 hours (approx.)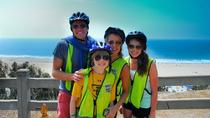 1 Review
Imagine seeing all of Los Angeles' top sights up close and personal in just one day. With this ultimate bike tour, you can! Explore the famous places you've ... Read more
Location: Anaheim - Buena Park, California
Duration: 8 hours (approx.)