Nowhere in the world will you find such a wealth of great theme parks as in Southern California. And the good news is there's fun for everyone, from toddlers to seniors. Want to see the best the region has to offer without worrying about transport? No problem! Get picked up at your hotel and whisked away with, of course, a return journey after your day of carefree fun. Here are six of the best options.
Starting at the top, in every sense, is Disneyland. Luckily you won't have to travel far to get to experience this world-famous theme park. What's more, you have numerous options to make sure you get the most out of your visit. From day passes to 5-day tickets, you'll be able to schedule as little or as much time at the park as you want!
Also nearby is a family favorite, Knotts Berry Farm. In Orange County's Buena Park, you can take your fun wet or dry, but either way you'll be shaken and stirred. The rides at Knott's Berry Farm have all sorts of inventive ways to turn you inside out and upside down, while adjacent Knott's Soak City does the same, but with water. Lots of water.

More movie magic awaits at Hollywood's Universal Studios, where much-loved favorites of the big (and small) screen come to life. Go behind the scenes and see the special effects and stunts which have entertained millions, then take to the spectacular rides which pay tribute to horror, action adventure and cartoon classics.
Also in Los Angeles is Six Flags Magic Mountain. This popular theme park north of Los Angeles has an amazing sixteen roller coasters, including the tallest and fastest stand-up roller coaster in the world and rides saluting superheroes Batman and Superman.
Even the smallest members of the family can indulge in wet and wild fun at Legoland California's Water Park. What's more there are whole miniature cities made from Lego and over 40 rides in seaside Carlsbad's premier attraction.
Finally, continue on down the coast to reach San Diego. Getting there really is half the fun; your journey takes you along the majestic California coast with great views around every turn. And once you arrive the ocean's most amazing creatures are waiting to welcome you at SeaWorld.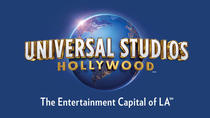 238 Reviews
Already purchased your tickets to Universal Studios Hollywood? Sit back and relax and let someone else take care of the driving! This round-trip transport from ... Read more
Location: Anaheim - Buena Park, California
Duration: 10 hours (approx.)
2 Reviews
Longboards and surf woodies are in again at Knott's Soak City. With its colorful theme inspired by the beach and surf towns of the 1950's Southern California ... Read more
Location: Anaheim - Buena Park, California
Duration: Flexible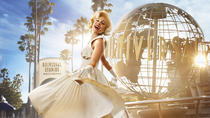 44 Reviews
Experience the magic of Hollywood on a fun-filled visit to Universal Studios Hollywood! Go behind the scenes of your favorite movies and TV shows on the ... Read more
Location: Anaheim - Buena Park, California
Duration: 12 hours (approx.)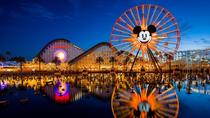 1 Review
Visit Disneyland Park or Disney's California Adventure with a private guide. Let someone else navigate crowds, minimize wait times, coordinate meals, and take ... Read more
Location: Anaheim, California
Duration: 6 hours (approx.)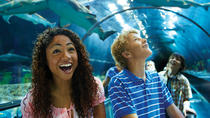 1 Review
All aboard for a full-day adventure at SeaWorld San Diego, one of the world's premier marine theme parks! Get up close to polar bears, beluga whales and ... Read more
Location: Anaheim, California
Duration: 11 hours (approx.)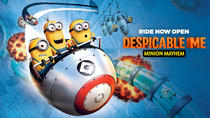 14 Reviews
Get the celebrity treatment with this all-access ticket. It includes all-day admission to the park, one-time express access to all rides, shows and ... Read more
Location: Anaheim - Buena Park, California
Duration: 1 day (approx.)
89 Reviews
Get ready for world-class fun at Knott's Berry Farm. When it comes to adrenaline-pumping thrill rides and wild adventures for the whole family, there's no ... Read more
Location: Anaheim - Buena Park, California
Duration: Flexible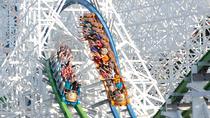 2 Reviews
If you're looking for a day of adrenaline-pumping fun, head to the place that has more thrill rides than nearly anywhere else on earth - Six Flags Magic ... Read more
Location: Anaheim - Buena Park, California
Duration: 10 hours (approx.)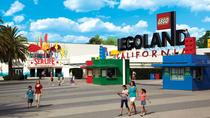 1 Review
With more than 60 rides, shows and attractions to enjoy, LEGOLAND® California is built for family fun! Bring plenty of energy for your day at this awesome ... Read more
Location: Anaheim, California
Duration: 11 hours (approx.)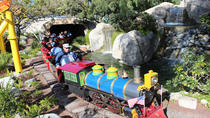 Adventure City is the little theme park that's big on family fun!  Your admission includes 17 rides, shows and attractions. Experience thrills on one of two ... Read more
Location: Anaheim, California
Duration: Flexible