Earthquake Park Tours
What remains of the most powerful recorded earthquake in U.S. and North American history is best viewed from the beautiful Earthquake Park. The 1964 Anchorage earthquake lasted roughly four minutes, registered a 9.4 on the Richter scale, and slid a whole section of south-central Alaska into Cook Inlet. Now the trail into the park offers guests unparalleled views of the Coastal Trail, Anchorage, Cook Inlet and Mt McKinley (otherwise known as Denali), and is a preferred resting spot for a day in the wilderness or an afternoon picnic. A well-loved day hike and quick escape from Anchorage, the Earthquake Park is not to be missed.
Practical Info
Earthquake Park is located at 4306 West Northern Lights Blvd., Turnagain Heights. You can arrive there by heading West on Northern Lights Blvd and heading up what turns into the Coastal Trail.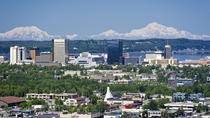 3 Reviews
Explore Anchorage with a professional guide to discover the history and heritage of Alaska's largest city. Take in the view from Ship Creek and Point Woronzof, ... Read more
Location: Anchorage, Alaska
Duration: 3 hours (approx.)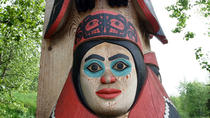 46 Reviews
On this guided city tour, see top Anchorage attractions including Lake Hood, Bootleggers Cove, Earthquake Park and the Port of Anchorage. Enjoy views of the ... Read more
Location: Anchorage, Alaska
Duration: 3 hours (approx.)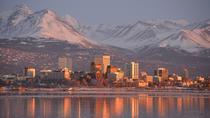 12 Reviews
Get a perfect introduction to the greater Anchorage area on this 3-hour tour. Stops include Earthquake Park, Lake Hood Seaplane Base, Beluga Point, Potter's ... Read more
Location: Anchorage, Alaska
Duration: 3 hours (approx.)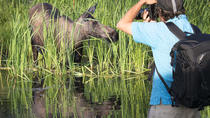 2 Reviews
Capture the magic of the Midnight Sun! Photograph stunning Alaska landscapes with technical and creative support provided by local, professional photographer ... Read more
Location: Anchorage, Alaska
Duration: 4 hours (approx.)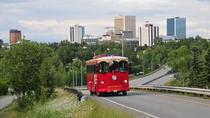 31 Reviews
Travel by trolley through Earthquake Park and historic neighborhoods on this one-hour Anchorage tour. Take a comfortable seat in one of three regularly ... Read more
Location: Anchorage, Alaska
Duration: 60 minutes (approx.)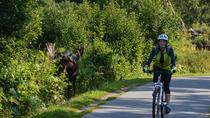 Take a scenic guided 2-hour ride on a fat tire bike down a scenic 11-mile coastal trail along the beautiful Cook Inlet. Enjoy views of Cook Inlet, the Alaska ... Read more
Location: Anchorage, Alaska
Duration: 2 hours (approx.)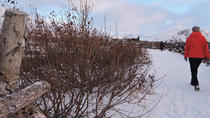 1 Review
Enjoy a 2-hour scenic city tour of Anchorage highlighted by stunning city views from atop the Chugach Mountains! Learn about Anchorage's colorful pioneer ... Read more
Location: Anchorage, Alaska
Duration: 2 hours (approx.)