The one-time colonial capital and UNESCO World Heritage site of Antigua has plenty to keep travelers entertained, but the transport hub also makes a great base for discovering Guatemala's sights.

Escape the city sprawl for the relative tranquility of nearby towns Panajachel and Chichicastenango, where you can soak up the unique Guatemalan culture at the open-air handicraft markets and stroll along the picturesque lakeside at Lago de Atitlán. Close by, the Mayan ruins of Mixco Viejo also make a fascinating day trip from Antigua and the one-time capital of the Poqomam Maya kingdom still contains more than 120 impressively preserved structures, including ancient temples, pyramids and palaces.

It's also possible to visit two of Central America's most important UNESCO World Heritage sites on day trips from Antigua. Cross the border into Honduras and pay a visit to the ancient Mayan city of Copán, the country's most significant archeological site with impressive ruins dating back to the 7th century. In northern Guatemala, the Tikal National Park is home to one of the largest archaeological sites of the pre-Colombian civilization, set amidst lush jungle and reachable by plane on a day tour.

Closer to the city, a tour of the Mayan site of Iximché unveils an array of striking temples and palaces and can be combined with a walking tour around Antigua city. Alternatively, swap history for nature with a hike to the 2,438-meter summit of Pacaya Volcano, Guatemala's most active volcano, which offers spectacular views over the neighboring Agua, Fuego and Acatenango volcanoes and the glittering Calderas lagoon.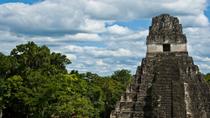 34 Reviews
Discover the beauty and ancient history of the Mayan ruins of Tikal on this air tour from Antigua! Enjoy a scenic flight to Tikal and spend the day exploring ... Read more
Location: Antigua, Guatemala
Duration: 16 hours (approx.)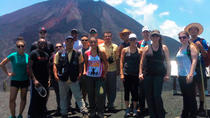 5 Reviews
Join this full day tour and climb one of Guatemala´s thirty-three volcanoes! Pacaya Volcano remains active offering a spectacular show for those who dare climb ... Read more
Location: Antigua Guatemala, Guatemala
Duration: 9 hours (approx.)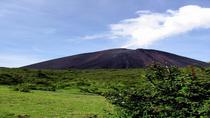 22 Reviews
Spend a day visiting Guatemala's most active volcanoes on this day trip from Antigua! See the impressive Pacaya Volcano up close as you hike through volcanic ... Read more
Location: Antigua, Guatemala
Duration: 7 hours (approx.)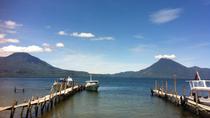 2 Reviews
Lake Atitlan is often called as "the most beautiful Lake in the World". Join us and take a tour around the most important towns that surround Lake ... Read more
Location: Antigua Guatemala, Guatemala
Duration: Flexible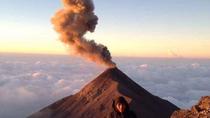 Located one hour from Antigua Guatemala, the Acatenango volcano is almost 4000 meters high. Hiking up you will get an amazing up close view of the very active ... Read more
Location: Antigua Guatemala, Guatemala
Duration: 12 hours (approx.)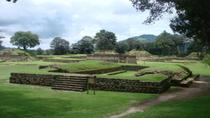 4 Reviews
Experience Guatemala's mixture of Spanish and Mayan influences on this full-day tour of Iximché and Antigua. Learn about Mayan history from your ... Read more
Location: Antigua, Guatemala
Duration: 8 hours (approx.)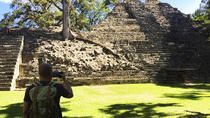 1 Review
Travel to the UNESCO World Heritage-listed site of Copán, one of the most elaborate cities of the Mayan Empire, on this full-day trip from Antigua. Enjoy ... Read more
Location: Antigua, Guatemala
Duration: 16 hours (approx.)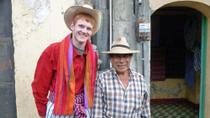 3 Reviews
This full day trip takes you high into the mountains above Lake Atitlan and features the Solola market, Panajachel, small farms, and Mayan villages. Drive ... Read more
Location: Antigua Guatemala, Guatemala
Duration: 1 day (approx.)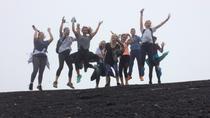 4 Reviews
Pacaya Volcano is the most active volcano in Guatemala. At 2,500 meters above the sea and its environment is formed by humid forest and rocks. It has ... Read more
Location: Antigua Guatemala, Guatemala
Duration: 7 hours (approx.)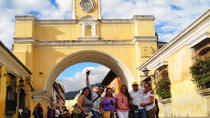 4 Reviews
Depart from Antigua to explore this fascinating city and learn about its history during colonial times. Our expert guide will talk about the many wonders of ... Read more
Location: Antigua Guatemala, Guatemala
Duration: 8 hours (approx.)