Colca Canyon (Canon del Colca)
Located about 100 miles northwest of Arequipa, Colca Canyon is a canyon of the Colca River. Its main claim to fame is being touted as the "world's deepest canyon," with a depth of 13,650 feet. Colca Canyon can be explored in many ways, like hiking, ...
Tours & Tickets
A journey to Peru is not complete without visiting Arequipa, the beautiful white city of Peru, and getting the chance to see the amazing condor soaring ... Read more
Location: Arequipa, Peru
Duration: 14 hours (approx.)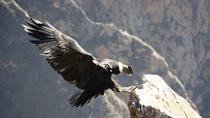 3 Reviews
Join this full day trip to Colca Canyon leaving early in the morning from your hotel including transportation and and official English guide.
Location: Arequipa, Peru
Duration: 1 day (approx.)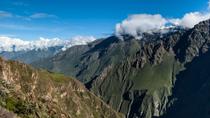 6 Reviews
Observe giant Andean condors and vicuñas, while enjoying colorful traditions and music. Get a taste for the unique flavors of this Peruvian region by ... Read more
Location: Arequipa, Peru
Duration: 14 hours (approx.)
Enjoy the beautiful Colca Valley and if we are lucky we will see the Condor´s fly. If you visit Arequipa enjoy a visit to one of the deepest canyons on the ... Read more
Location: Arequipa, Peru
Duration: 1 day (approx.)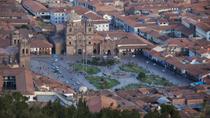 Explore all the highlights of Peru on a 13-day tour from Lima. See the Sacred Valley and visit the salt terraces of Maras and Moray. Step back in time at ... Read more
Location: Lima, Peru
Duration: 13 days (approx.)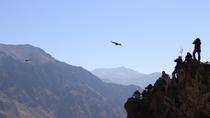 5 Reviews
When you're in Arequipa, you can't miss a trip to Colca Canyon (Cañon del Colca), a stunning natural wonder that's twice as deep as the USA's Grand ... Read more
Location: Arequipa, Peru
Duration: 2 days (approx.)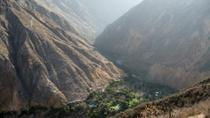 4 Reviews
Travel from Arequipa to Yanque and enjoy amazing views along the way. Overnight at a comfortable and cozy hotel in Yanque surrounded by the natural beauty of ... Read more
Location: Arequipa, Peru
Duration: Flexible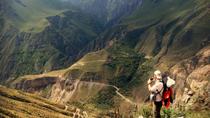 The beautiful scenery on the way to Cabanaconde is part of this unique 3-day adventure. On your Colca Canyon Trek, you will trek down one of the deepest ... Read more
Location: Arequipa, Peru
Duration: 3 days (approx.)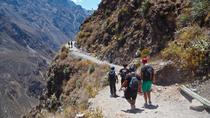 Trek the deepest canyon in the world on this 3 day 2 night tour. Get ready to see one of the most breathtaking places in Peru. Enjoy Peruvian food, see the ... Read more
Location: Arequipa, Peru
Duration: 3 days (approx.)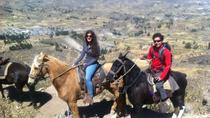 1 Review
Join this overnight tour which included round-trip transportation, an official bilingual guide, horse riding in the countryside traditional village of Yanque ... Read more
Location: Arequipa, Peru
Duration: 2 days (approx.)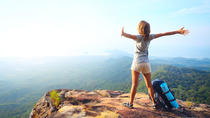 Experience this Colca Canyon in 2 days. In this tour you will trek into the deepest canyon of the world, having the opportunity to get involved of Peruvian ... Read more
Location: Arequipa, Peru
Duration: 2 days (approx.)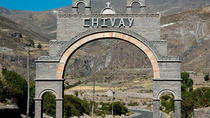 1 Review
Coach bus from Puno to Chivay. You will have a guide on the road and the bus will make stops in different parts: at a beutiful lake, at Las Vicuñas ... Read more
Location: Puno, Peru
Duration: 6 hours (approx.)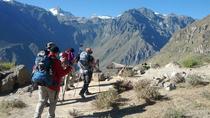 Enjoy a 2-day trekking experience in Peru. For those with less hiking experience, you could take another route to descend the canyon. The hike is a bit ... Read more
Location: Arequipa, Peru
Duration: 2 days (approx.)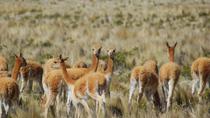 Take a private 2-Day tour of the Colca Canyon and stay the night nearby the Canyon. Travel from Arequipa to Yanque by private van on a 4-hour scenic journey ... Read more
Location: Arequipa, Peru
Duration: Flexible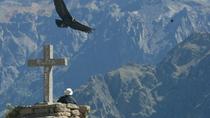 Explore all the highlights of Peru on a 10-day tour. Visit Cusco, the Sacred Valley, the salt terraces of Maras and the circular terraces of Moray. Step back ... Read more
Location: Lima, Peru
Duration: 10 days (approx.)