You could spend weeks exploring Patagonia, the rugged wilderness that blankets the southern regions of Argentina and Chile, but with only a few days to spare, there's still time to take in the highlights. On the Argentine side, the principal towns include Bariloche in the northern lakelands; Puerto Madryn, best known for its arctic wildlife; El Calafate, the 'national capital of the glaciers'; and Ushuaia, at the southernmost tip of Patagonia, all of which are reachable by regular flights from Buenos Aires. To help you plan your itinerary, here are some ideas for how to spend 3 days in Patagonia, but to really make the most of a short trip, choose one of these towns to focus on and enjoy day trips to the nearby sights. 
Day 1: Puerto Madryn
A popular destination for cruise ships, the coastal resort of Puerto Madryn offers a range of outdoor activities. Go hiking or horse riding along the coast; take a trip to the Punta Tombo Penguin Colony; enjoy snorkeling or scuba diving with sea lions; or sail out to explore the wildlife sanctuary of the UNESCO-listed Valdes Peninsula.
Day 2: El Calafate
The undeniable highlight of El Calafate is the neighboring Los Glaciares National Park, a UNESCO World Heritage site home to the magnificent Perito Moreno Glacier, one of Patagonia's most iconic sights. One day hiking or boating trips to see the glacier are possible, but with more time you could also include a visit to the remote Upsala Glacier or cross the Chilean border for a hike around the rugged mountains and glacial lakes of the Torres del Paine National Park.
Day 3: Ushuaia 
As the world's southernmost city, Ushuaia is the last frontier before Antarctica and dubbed the 'end of the world' by many arctic cruise liners. Choose from exploring the dramatic landscapes of the Tierra del Fuego National Park; sailing or kayaking among the islands of the famous Beagle Channel; riding the evocatively named End of the World train line; or learning about Patagonia's diverse wildlife at the Museo del Fin del Mundo.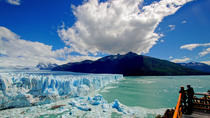 180 Reviews
Be seduced by the fascinating landscape of Argentinia's Perito Moreno glacier on a full day tour from El Calafate. Explore glacier streams, small lagoons, ... Read more
Location: El Calafate, Argentina
Duration: 9 hours (approx.)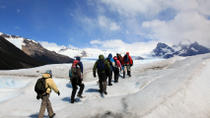 31 Reviews
An adventurer's delight! Have you ever wondered what being close up to a glacier feels like? Here's your chance to find out. Hike across El Perito Moreno, one ... Read more
Location: El Calafate, Argentina
Duration: 10 hours (approx.)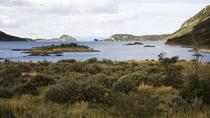 19 Reviews
Take advantage of your time in Ushuaia by booking a private tour of Tierra del Fuego, a nearby archipelago whose stunning natural scenery will amaze you. ... Read more
Location: Ushuaia, Argentina
Duration: 4 hours (approx.)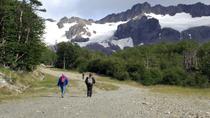 16 Reviews
Discover Tierra del Fuego National Park on an outdoor adventure that includes a 3-hour hike, picnic lunch and 1.5-hour canoe paddle. With a specialized guide ... Read more
Location: Ushuaia, Argentina
Duration: 8 hours (approx.)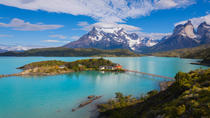 59 Reviews
Journey out of El Calafate for a full day tour to Torres del Paine National Park. Start your day on a scenic drive to the Chilean border, and, after ... Read more
Location: El Calafate, Argentina
Duration: 14 hours (approx.)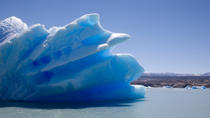 17 Reviews
Get up close and personal with the largest glaciers in the El Calafate region on a full-day sightseeing cruise. Sail through Lake Argentino and admire the ... Read more
Location: El Calafate, Argentina
Duration: 9 hours (approx.)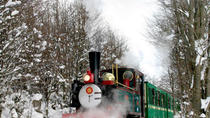 66 Reviews
Escape from Ushuaia and discover Tierra del Fuego, the world's southernmost national park. Prepare to be mesmerized by breathtaking natural wonders, Patagonian ... Read more
Location: Ushuaia, Argentina
Duration: 4 hours (approx.)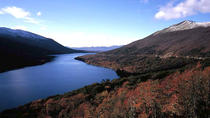 9 Reviews
Spend a day outside of Ushuaia and uncover the gorgeous valleys, mountains and lakes of Patagonia. On this full-day sightseeing tour of the southern tip of ... Read more
Location: Ushuaia, Argentina
Duration: 8 hours (approx.)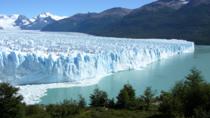 2 Reviews
Fly from Buenos Aires to El Calafate for a 3-night Patagonian adventure! Just four hours away by air, the town of El Calafate provides easy access to Los ... Read more
Location: Buenos Aires, Argentina
Duration: 3 days (approx.)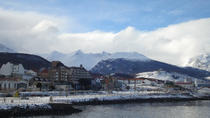 3 Reviews
Ushuaia, the capital of Tierra del Fuego, is located on the coast of the Beagle Channel and surrounded by the stunning Le Martial Mountains. Its unique ... Read more
Location: Ushuaia, Argentina
Duration: 2 hours (approx.)