Arizona is home to several North American indigenous communities. Most of them are Navajo, and a visit to Arizona is a great chance to learn more about them.
Take a driving tour through the Sonoran Desert to the red rock country of Sedona and up the beautiful 17 mile (27 kilometer) scenic drive in Oak Creek Canyon. Travel up into the San Francisco Mountains and along sections of historic Route 66 to arrive at the Grand Canyon around lunch time. Drink in the boundless wonders of Grand Canyon from great overlooks, take a short nature walk or browse the shops for souvenirs handcrafted by the local Indians.
In the afternoon, you'll take a driving tour along a scenic canyon rim drive, stopping along the way to learn more about the canyon. After, you'll be guided to the Navajo Reservation where a stop will be made at the historic Cameron Navajo Trading Post. Here, you can learn about the Navajo people, have some time to shop, and get some views of the little Colorado River Gorge and the Painted Desert off in the distance.
Those with several days can travel to some of the most spectacular landscapes in the world including the incredible Mesas of Monument Valley, and the Grand Canyon. You'll visit Sedona and the historic Montezuma Castle, explore American Indian spirituality and history, witness a traditional ceremony to cleanse and purify body and spirit, visit the Cameron Navajo Trading Post and the Desert View watchtower, symbol of ancient Anasazi structures from civilizations long since gone from the area. Then head to the buttes and mesas of Monument Valley Tribal Park and visit an authentic hogan, the traditional dwelling of the Navajo people.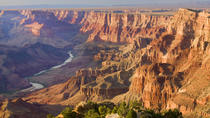 532 Reviews
Experience the scenic beauty of Arizona on this small-group day trip from the Phoenix-Scottsdale area. Visit one of the world's wonders, the Grand Canyon, and ... Read more
Location: Phoenix, Arizona
Duration: 13 hours (approx.)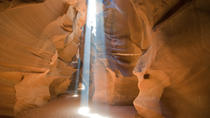 39 Reviews
Come and see the wondrous world of Antelope Canyon. The canyon is a long, narrow slot canyon, 120 feet deep and carved to stunning perfection throughout the ... Read more
Location: Sedona, Arizona
Duration: 12 hours (approx.)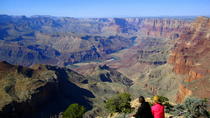 22 Reviews
This is truly the most complete Grand Canyon day trip available anywhere! In addition to magnificent Grand Canyon overlooks, you'll view lava flow fields from ... Read more
Location: Sedona, Arizona
Duration: 12 hours (approx.)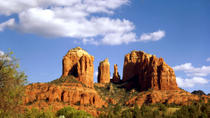 358 Reviews
A trip to the Grand Canyon is simply a must-do for anyone visiting Phoenix. On the way to America's most iconic piece of natural beauty, drive through the ... Read more
Location: Phoenix, Arizona
Duration: 13 hours (approx.)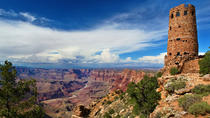 17 Reviews
Experience the amazing Grand Canyon National Park and the Red Rocks of Sedona on this one day tour from Phoenix. Stop for pictures of Sedona and its Red Rock ... Read more
Location: Phoenix, Arizona
Duration: 13 hours (approx.)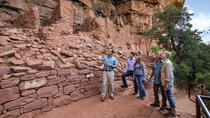 102 Reviews
Venture into the picturesque desert backcountry on this rugged off-roading adventure from Sedona. Enjoy views of spectacular red rock formations and ancient ... Read more
Location: Sedona, Arizona
Duration: 4 hours (approx.)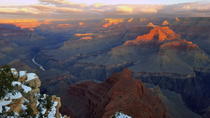 76 Reviews
Enjoy spectacular views at the Grand Canyon South Rim and East Rim, and pick up a native American souvenir on this full day tour from Flagstaff. Admire the ... Read more
Location: Flagstaff, Arizona
Duration: 8 hours (approx.)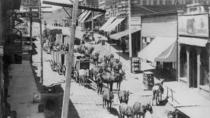 2 Reviews
Learn the history of one of America's largest ghost towns on a 1.5-hour shuttle tour of Jerome. Explore diminished neighborhoods, abandoned copper mines and ... Read more
Location: Jerome, Arizona
Duration: 90 minutes (approx.)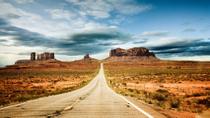 30 Reviews
Enjoy a full day exploring spectacular Monument Valley, with her breathtaking buttes and mesas. The Navajo Indians still live on the land here, and you will be ... Read more
Location: Flagstaff, Arizona
Duration: 10 hours 30 minutes (approx.)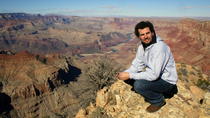 4 Reviews
Have you always dreamed to stand at the rim of the Grand Canyon and marvel at this mind-bending artwork of nature? Have you always wanted to get a deeper ... Read more
Location: Sedona, Arizona
Duration: 12 hours (approx.)