Ayo and Casibari Rock Formations Tours
A steady pile of rock and cacti under the big open Caribbean sky, the Ayo and Casibari rock formations are, nevertheless, an Aruba highlight. They offer a unique perspective of the inner workings of the volcanic forces at work on the island of Aruba and make for a great day trip exploring the island and, for the intrepid traveler willing to clamber to the top of them, a great view of the whole of Aruba. A fun opportunity for exploration, bring the family to see what geologic forces can compose with enough time, pressure and Caribbean sun.
Practical Info
The Ayo and Casibari Rock Formations are free to visit and located northeast of Hooiberg, Aruba. The best time to visit is early in the morning or late in the evening while the sun isn't so hot and the views are the most picturesque.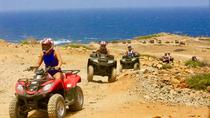 235 Reviews
Roar along the north coast of Aruba aboard a single or double ATV on this half-day tour. Kick up dirt as your all-terrain vehicle takes you through rugged back ... Read more
Location: Aruba
Duration: 4 hours (approx.)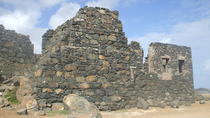 1 Review
Enjoy a 3hour private tour of the highlights of Aruba. This tour is meant for up to six people and is one of the best ways to get an up close and personal with ... Read more
Location: Oranjestad, Aruba
Duration: 3 hours (approx.)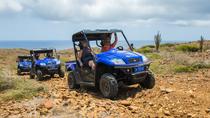 4 Reviews
Enjoy the adventure of a lifetime on this guided Aruba UTV Tour. After a morning pickup from your hotel at 8:15am, you'll hop behind the wheel in a ... Read more
Location: Oranjestad, Aruba
Duration: 3.5 to 4 hrs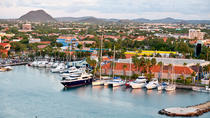 70 Reviews
Come explore Aruba's history and hear how it shaped the present with the full island tour. Hop on the bus and join in for a fun, personalized and friendly ... Read more
Location: Oranjestad, Aruba
Duration: 5 hours 30 minutes (approx.)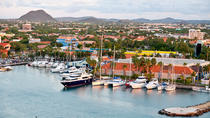 24 Reviews
So much to do, so little time! This half-day island tour includes all of Aruba's must see attractions, including the California Lighthouse, Ayo or Casibari ... Read more
Location: Aruba
Duration: 3 hours (approx.)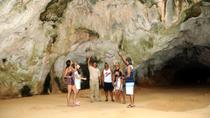 45 Reviews
Explore the natural and historical attractions of Aruba in a tropical-themed open-air bus. With a knowledgeable guide, travel around the island in an old ... Read more
Location: Aruba
Duration: 6 hours 30 minutes (approx.)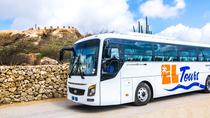 43 Reviews
Discover Aruba's most popular attractions from the comfort of an air-conditioned bus. Your friendly and professional tour guide will show you beautiful ... Read more
Location: Aruba
Duration: 3 hours 30 minutes (approx.)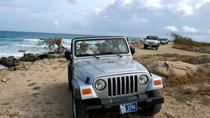 9 Reviews
Leave your comfy hotel behind and join us on this shorter version of an off-road adventure. Ideal for those who want to discover some of Aruba's wild side ... Read more
Location: Aruba
Duration: 4 hours 30 minutes (approx.)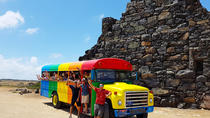 5 Reviews
Hop on a colorful beach bus and explore the island in a cheerful way. The beach bus will take you on a 4-hour journey to see many beautiful landmarks as your ... Read more
Location: Oranjestad, Aruba
Duration: 5 hours (approx.)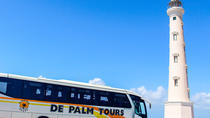 41 Reviews
Take in the island's delights through an A to Z tour of Aruba presented the traditional way-in a comfortable, air-conditioned coach. This full day tour ... Read more
Location: Aruba
Duration: 6 hours 30 minutes (approx.)