Natural Pool
The Natural Pool is a tucked away basin formed by rock and volcanic stone circles that fills with ocean water. The pool is also known locally as "Conchi" or "Cura di Tortuga," because it is said that the pool was once used to hold sea turtles before they were sold (tortuga means turtle in Papiamento, the official language of the Caribbean). 
Visitors can swim and snorkel here, although the area is really not that big. On calm days, the pool is great for a dip, but keep in mind that swimming here is risky when waves leap the rock barrier. 
Practical Info
The Natural Pool is located in a remote area on the coast northwest of Dos Playa that is difficult to access. Because it's quite a long, bumpy ride out to to it, your best bet is to book a Jeep or ATV tour to get you there. This way you prevent getting lost or doing costly damage to your rental car and get the added benefit of a guided tour of the area.
As you bounce along the path, take in the rugged wilderness that surrounds you and marvel at its stark contrast to the soft sandy beaches of the western coast. It's only on the eastern coast that you'll stumble upon amazing rock formations and natural bridges to explore.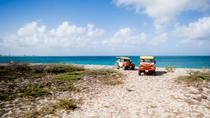 78 Reviews
Visit two of Aruba's top natural attractions — the Natural Pool and Baby Beach — on this off-road adventure tour, a unique tour on Aruba that includes both ... Read more
Location: Aruba
Duration: 8 hours (approx.)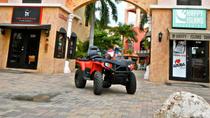 49 Reviews
ATV tour - Aruba: The tour takes you on an adventurous experience visiting the best sightseeing places in Aruba: the amazing Natural Pool, Baby Bridge, ... Read more
Location: Aruba
Duration: 3 hours 30 minutes (approx.)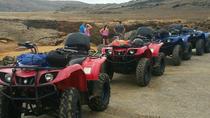 9 Reviews
Ride along the north coast of Aruba aboard a Yamaha Grizzly 350CC single or double ATV on this 4 hour tour. Kick up dirt as your all-terrain vehicle takes you ... Read more
Location: Paradera, Aruba
Duration: 4 hours (approx.)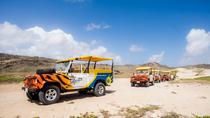 36 Reviews
Take a break from Aruba's picture-perfect beaches with a half-day tour to another of the island's natural highlights, the Natural Pool in Arikok ... Read more
Location: Aruba
Duration: 4 hours 30 minutes (approx.)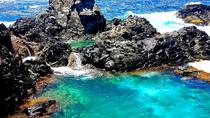 11 Reviews
Explore Aruba's North Coast in the open air with safari Jeeps. In this tour, guests will experience the wild side of the island, including the California ... Read more
Location: Oranjestad, Aruba
Duration: 4 hours 30 minutes (approx.)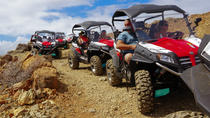 2 Reviews
Explore the wild side of Aruba on your Personal UTV - a 4x4 Off-road vehicle! Visit one of Aruba's top natural attractions, the Natural Pool and other ... Read more
Location: Aruba
Duration: 3 hours 30 minutes (approx.)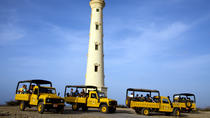 51 Reviews
Spend a day exploring the countryside of Aruba on this Natural Pool Off-Road Safari! You'll take the back roads of Aruba as you explore historic sights on the ... Read more
Location: Aruba
Duration: 4 hours 30 minutes (approx.)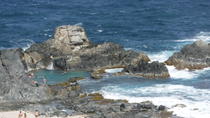 4 Reviews
This private horseback riding tour will visit Aruba's beautiful Natural Pool. The tour departs from Rancho Daimari and passes by the National Park Arikok ... Read more
Location: Aruba
Duration: 3 hours 30 minutes (approx.)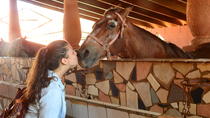 7 Reviews
Enjoy a small-group horseback riding tours visiting Aruba's Natural Pool. The tour departs from Rancho Daimari and will pass by the National Park Arikok Hills ... Read more
Location: Aruba
Duration: 3 hours 30 minutes (approx.)