590 Reviews
Address:

Cape Sounion, Greece

Hours:

Open April through October, 8:30 am - 8 pm

Admission:

Adult: 4 euros
Temple of Poseidon
Follow the road to Cape Sounion, circling the idyllic Saronic Gulf, and you come to one of the most iconic sights in Greece: the columns of the Temple of Poseidon, framing the blue sea backdrop since 44 BC. One of the temple's remaining Doric columns is inscribed by none other than Lord Byron, who visited the temple in the early 19th century.

The ancient Greeks certainly knew how to choose a temple location, as Cape Sounion is a remarkable site. The Temple of Poseidon is perched on a rocky hilltop overlooking the sea, a gleaming white beacon for ancient (as well as modern) travelers along this dangerous stretch of coast.

The view across the Aegean is magnificent, extending all the way to Kea and the Peloponnese on a clear day.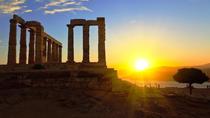 9 Reviews
Join our half day tour to Cape Sounion and experience a breathtaking sunset at the unique temple of Poseidon, the God of the Seas in ancient times.
Location: Athens, Greece
Duration: 4 hours (approx.)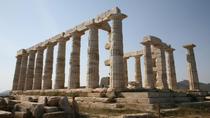 354 Reviews
Take your own postcard-perfect snaps of Cape Sounion's Temple of Poseidon on a scenic afternoon trip from Athens. Cape Sounion is only 45 miles (70 kilometers) ... Read more
Location: Athens, Greece
Duration: 4 hours (approx.)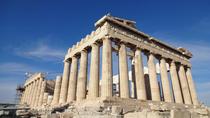 19 Reviews
From the Acropolis to Omonia Square, you'll see with this full day trip all the famous sites of ancient and modern Athens. Offering a perfect overview of the ... Read more
Location: Athens, Greece
Duration: 10 hours (approx.)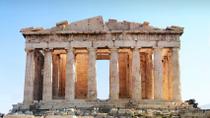 117 Reviews
See the best of Athens and its surrounding highlights on this sightseeing super saver that combines two best-selling tours at a saving of 10%! Begin with a ... Read more
Location: Athens, Greece
Duration: 9 hours (approx.)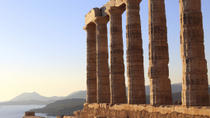 4 Reviews
See breathtaking Cape Sounion and its shimmering Temple of Poseidon on this private morning or afternoon tour from Athens! Travel by private, air-conditioned ... Read more
Location: Athens, Greece
Duration: 4 hours (approx.)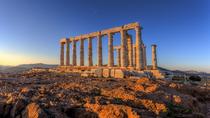 Have the time of your life with a wonderful and relaxing day exploring the coastal region of Southern Attica on an 8-hour sightseeing tour from Athens. Enjoy a ... Read more
Location: Athens, Greece
Duration: 8 hours (approx.)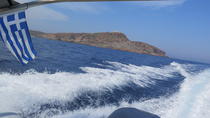 5 Reviews
Cruise along the stunning coast line of Attica on a round-trip private tour from Athens to the beautiful temple of Poseidon at Sounio. Cape Sounio is a ... Read more
Location: Athens, Greece
Duration: 7 hours (approx.)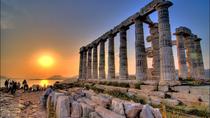 Admire the famous sunset of the Cape Sounion in the best possible way and enjoy the services of your expert guide on this private tour to the Temple of ... Read more
Location: Athens, Greece
Duration: 5 hours (approx.)
7 Reviews
Combine three best-selling tours for a two-day immersion in Athens, Cape Sounion, Mycenae and Epidaurus. Perfect for those who already have overnight ... Read more
Location: Athens, Greece
Duration: 2 days (approx.)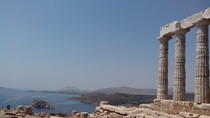 5 Reviews
Private tour combining Athens City highlights walk before a coastal road trip to the spectacular Sounion Peninsula & Temple of Poseidon. Major Athens ... Read more
Location: Athens, Greece
Duration: 1 day (approx.)