Athens - cradle of democracy and birthplace of philosophy. How much of ourselves we can trace back to ancient Greece is truly remarkable, but when visiting this magnificent city, its history is not the first thing you meet. That Athens is rife with history is an adjunct, a secondary to the plain fact that Greece is one of the most visually stunning countries to ever nestle against the pellucid blue of the Mediterranean.
Day 1: The Acropolis and Orientation
As busy as you're likely to have been packing, planning your trip, checking luggage and that lot, why not ease into your vacation with a laid-back morning tour of Athens, which highlights modern marvels with the wonders of the ancients. From there, on to Athens' crown jewel, the towering Acropolis. Alternatively, walking and/or biking are great ways to see the city, and a private walking tour with the option to be a bit more photographic is always a nice introduction to the city.
Day 2: Delphi
Cradled by Mount Parnassus, the modern, buslting town of Delphi is a UNESCO World Heritage site and original resting place of the Delphic oracle - the most important oracle in ancient Greece and a major site for the worship of Apollo. Explore the Temple of Apollo and other famous sites on a day trip from Athens, or venture further on a multi-day Delphi tour. Complement your experience of classical Greece with a half-day visit to Cape Sounion, where the picture-perfect Temple of Poseidon frames the beautiful Mediterranean sea.
Day 3: The Islands and Beyond
Athens' proximity to the port of Piraeus makes it the perfect base for exploring the idyllic islands of the Aegean, and, honestly, who could resist them? For classic and popular Greek islands, sail no further than Santorini and Mykonos, but if time is tight, consider a day cruise to the lovely islands of Hydra, Poros and Aegina for a day of sailing, shopping, swimming and other leisurely pursuits. Multi-day tours can take you further afield to magical islands like Rhodes, inland on a wine-tasting tour to ancient Corinth or a 4-Day tour of Epidaurus, Mycenae, Olympia, Delphi and Meteora.

380 Reviews
Step back in time on this 4-day Classical Greece tour from Athens, seeing all the top attractions that date back to this fascinating era. With overnight ... Read more
Location: Athens, Greece
Duration: 4 days (approx.)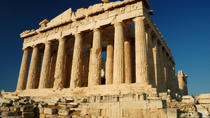 224 Reviews
One for all you history buffs! Discover Athens' ancient history on this fascinating city walking tour with an expert local guide! Venture inside the ancient ... Read more
Location: Athens, Greece
Duration: 3 hours 30 minutes (approx.)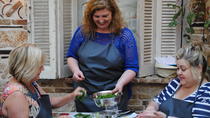 139 Reviews
Taste the local flavors of Greece during this 3-hour small-group cooking class in Athens! Taking place at an enchanting city taverna, your cooking class is run ... Read more
Location: Athens, Greece
Duration: 3 hours (approx.)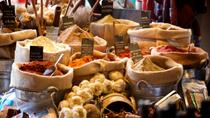 129 Reviews
Step off the beaten track and awaken your senses on a 4-hour gourmet food walking tour in Athens, taken at a time that suits your schedule. Follow a private ... Read more
Location: Athens, Greece
Duration: 4 hours (approx.)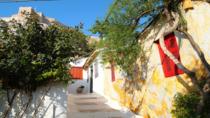 128 Reviews
Escape the buzz of downtown Athens and head to its peaceful hills for a 3.5-hour leisurely paced walking tour, finishing with a Greek picnic and glass of white ... Read more
Location: Athens, Greece
Duration: 3 hours 30 minutes (approx.)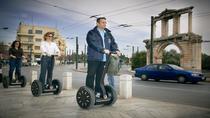 92 Reviews
See the sights of modern and ancient Athens on a 2-hour Segway tour, led by a local guide! On your self-balancing electric Segway, glide through the city ... Read more
Location: Athens, Greece
Duration: 2 hours (approx.)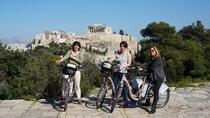 64 Reviews
Tick off Athens' most famous sights on this 2.5 to 3-hour electric bike tour. With a local leading the way and your electric motor doing the hard work for you, ... Read more
Location: Athens, Greece
Duration: 2.5 to 3 hrs
56 Reviews
Behold the beginnings of Western civilization with an experienced archaeologist on a 4-hour walking tour of this UNESCO World Heritage site. Unparalleled ... Read more
Location: Athens, Greece
Duration: 5 hours (approx.)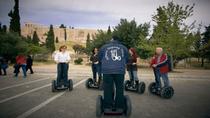 47 Reviews
Discover the Acropolis of Athens by Segway on this 2-hour tour, led by a local guide! On your self-balancing electric Segway, glide through the neighborhoods ... Read more
Location: Athens, Greece
Duration: 2 hours (approx.)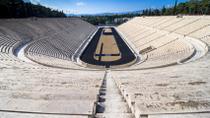 44 Reviews
Explore Athens with a private guide on a 4-hour tour, and discover the UNESCO-listed Acropolis of Athens, Temple of Zeus, Panathenian Stadium and more! After ... Read more
Location: Athens, Greece
Duration: 4 hours (approx.)