About 12 million people visit Athens every year to clamber around Europe's most famous classical ruins at the Acropolis and discover the city's world-class museums. These cultural havens work to relate the history of our oldest democracy from historic times to the present day. Bonus: During the summer season, many of Greece's museums and historical sites gear up for the annual influx of visitors by lengthening their opening hours.
Chief among these is the Acropolis itself. The New Acropolis Museum is tucked under the real thing and showcases the history of the Acropolis in an imaginatively curated exhibition bringing centuries of history alive. The third-floor mock-up of the Parthenon serves as a highlight of any visit, as it can be compared to the original sitting on its hill right outside. This museum is open for 12 hours a day during some parts of the year.
The National Archaeological Museum may well be the most important ancient Greek museum in the world. It pprovides visitors with an excellent introduction to ancient art and history while emphasizing the ancient Greek influence on contemporary Western civilization. The museum's five permanent collections are stuffed to the gunnels with bronzes, sculptures, funerary masks and jewelry from Greece's most important classical sites, as well as Neolithic and Egyptian finds. 
The Benaki Museum also carries some classical displays but concentrates on later Greek history, showcasing the country's rich and turbulent past until 1922, when the defeat of the Greek army in the Asia Minor Disaster led to the end of 3,000 years of Greek presence in Turkey. Showpieces among the museum's collections are wood-paneled rooms from an island home on Hydra, rare 17th-century embroidery from Cyprus and colorful traditional costumes from central mainland Greece.
The Byzantine and Christian Museum is housed in the neo-classical Villa Ilisia, which has had a facelift and now presents thoughtfully curated, chronological displays tracing the development of Greek Byzantine culture from the fourth to the 21st centuries. The priceless collection of sparkling Byzantine icons is a standout, and modern-day religious Greek art is covered in a series of ever-changing temporary exhibits.
39 Reviews
Behold the beginnings of Western civilization with an experienced archaeologist on a 4-hour walking tour of this UNESCO World Heritage site. Unparalleled ... Read more
Location: Athens, Greece
Duration: 5 hours (approx.)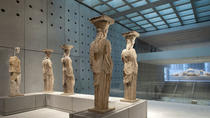 30 Reviews
Delve into the fascinating world of Ancient Greece on a 3-hour walking tour of the Acropolis of Athens and the New Acropolis Museum. With an expert guide, ... Read more
Location: Athens, Greece
Duration: 3 hours 30 minutes (approx.)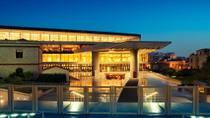 55 Reviews
Skip the line and take a walk through history on a guided tour of Athens' New Acropolis Museum. See the treasures of the ancient Athens Acropolis - the ... Read more
Location: Athens, Greece
Duration: 90 minutes (approx.)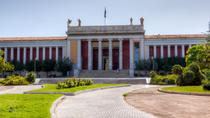 1 Review
Learn about Greek art and history on a private half-day tour of two must-visit Athens museums: Byzantine and Christian Museum and the National Archaeological ... Read more
Location: Athens, Greece
Duration: 4 hours (approx.)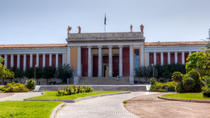 1 Review
Visit one of the world's great museums, the National Archaeological Museum of Athens on this three-hour private walking tour. The museum houses the most ... Read more
Location: Athens, Greece
Duration: 3 hours (approx.)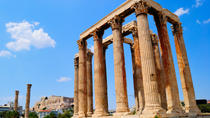 2 Reviews
Visit Greece's finest private museum on this 3-hour private walking tour from Athens. The museum contains the vast collection of Antonis Benakis, accumulated ... Read more
Location: Athens, Greece
Duration: 3 hours (approx.)