1 Review
Address:

250 Marietta St., N.W., Atlanta, Georgia, USA

Admission:

Adults: $19.99; Children: $16.99
College Football Hall of Fame Tours
The College Football Hall of Fame in Atlanta honors the greatest players throughout the history of college football. Their stories and achievements are commemorated here in a one-of-a-kind experience. Visitors can learn about exceptional players and the records they broke by exploring the exhibitions in the Hall of Fame. Permanent, etched-glass representations of each Hall of Fame player are on display. There are also 10 augmented reality displays where visitors can view images and video of players and coaches from their favorite school.

More than 750 helmets representing each college football team are on display, as well as larger than life images from 11 conference champions that are updated each season. Visitors can also see historical game-worn uniforms. Other exhibitions explore the dedication, passion, and sacrifice that goes into being a college football player. There are also sections that focus on the social traditions of college football, the bands, cheerleaders, mascots, and tailgating traditions.
Practical Info
The College Football Hall of Fame is located at 250 Marietta St., N.W.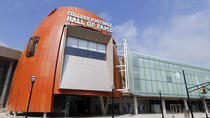 The College Football Hall of Fame in Atlanta is devoted to college football and a must-see attraction for any sports fan! This small group tour makes it easy ... Read more
Location: Atlanta, Georgia
Duration: 4 hours (approx.)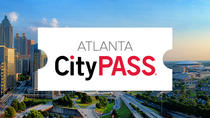 100 Reviews
Atlanta's most famous attractions at one amazing low price with plenty of time to take advantage of the savings!
Location: Atlanta, Georgia
Duration: Flexible