Rotorua and the sacred waters of the Bay of Plenty lie just 230km (140 miles) southeast of Auckland in New Zealand's North Island.

This famously lively geothermal hot spot abounds with spurting geysers, steaming hot springs and bubbling mud pools. It's been a sacred place for the Maori for centuries, and today it's one of the best spots in the country to catch a Maori cultural performance and join in a traditional hangi feast.

Rotorua boasts some glorious colonial architecture, classic botanic gardens and paddle-steamer cruises on the lake.

You can also join in some of New Zealand's wackier adrenaline sports here, like zorbing downhill in a translucent sphere, surfing artificial reefs, whitewater rafting and sledging, and mountain biking through forests of redwoods.

Rotorua's most famous thermal reserve is Te Whakarewarewa (often shortened to Whaka), with gurgling geysers, spouting mud pools and the Te Puia Maori cultural center. The Pohutu geyser erupts up to 20 times a day, and haka war dances and Maori concerts are held nightly.

You can fly to Rotorua from Auckland, or a bus will get you there in around four hours. To get more out of your visit, join a Rotorua Day Trip from Auckland. The tour visits the Whaka reserve to see Pohutu burst into life and pays a visit to the Maori cultural center.

En route to Rotorua, you'll take a guided tour of the Waitomo stalactite caves and glowworm grotto, and see sheep shearing and New Zealand's famous working sheepdogs in action at the Agrodome.

For a more in-depth look at the North Island and the Bay of Plenty, join a three-day trip from Auckland to the Waitomo Caves, Rotorua and the Taupo waterfalls.

With five days to spare, you can see the best of the North and South Islands, including Rotorua's geothermal parks, the Waitomo Caves and whale watching from Wellington.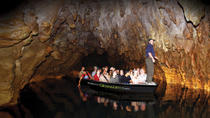 317 Reviews
See all the highlights of the Waitomo Caves and Rotorua in one day. You'll take a guided tour of Waitomo Caves stalactites and glowworms, and see Rotorua's ... Read more
Location: Auckland, New Zealand
Duration: 13 hours (approx.)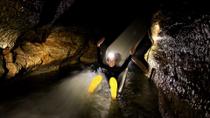 5 Reviews
Want to up the ante when it comes to inner tubing? Now you can float along a subterranean river in the Waitomo Caves! Thousands of glowworms flicker on the ... Read more
Location: Waitomo, New Zealand
Duration: 2 hours (approx.)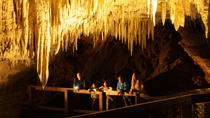 4 Reviews
Experience a glowworm light show among the fantastical rock formations of Footwhistle cave, an extensive cave system in Waitomo. Glowworms create a starry glow ... Read more
Location: Waitomo, New Zealand
Duration: 60 minutes (approx.)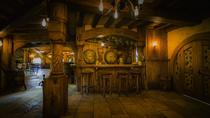 46 Reviews
Immerse yourself in the otherworldly beauty of New Zealand's North Island on a two-day escape from Auckland. From Rotorua's famous geysers and the glowing ... Read more
Location: Auckland, New Zealand
Duration: 2 days (approx.)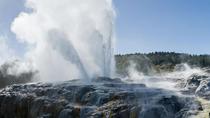 9 Reviews
Experience the amazing "birthplace of Tourism in New Zealand" – Rotorua! Rotorua is located in the North Island of New Zealand and is famous for its beauty, ... Read more
Location: Auckland, New Zealand
Duration: 1 day (approx.)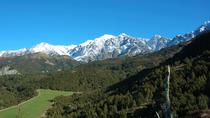 7 Reviews
Journey through the North Island of New Zealand and explore Waitomo, Rotorua and Lake Taupo, and discover the natural beauty of Kaikoura and Christchurch on ... Read more
Location: Auckland or Christchurch, New Zealand
Duration: 5 days (approx.)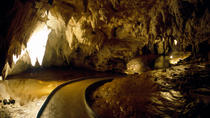 31 Reviews
Explore New Zealand's famous Waitomo Glowworm Caves on a one-way day trip from Auckland to Rotorua! Ride a boat through the Glowworm Grotto, see the Karapito ... Read more
Location: Auckland, concludes in Rotorua, New Zealand
Duration: 6 hours (approx.)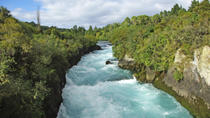 3 Reviews
Discover the best attractions of the North Island on this 3-day trip from Auckland. See thousands of tiny glowworms on an underground boat ride at Waitomo ... Read more
Location: Auckland, New Zealand
Duration: 3 days (approx.)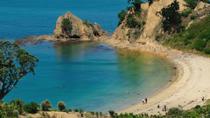 Travel by ferry to Rotoroa Island with this round-trip ticket for a day to explore the island's beautiful beaches, walking trails, historic buildings and ... Read more
Location: Auckland, New Zealand
Duration: 8 hours 30 minutes (approx.)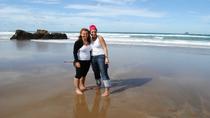 1 Review
Venture from Auckland to the North Island on this private 8-day tour that takes you by private, luxury vehicle to Coromandel, Whitianga, Rotorua, Tongariro ... Read more
Location: Auckland, New Zealand
Duration: 8 days (approx.)