For many travelers visiting from North America, Sauvignon Blanc from the region of Marlborough is synonymous with the finest of New Zealand wines. The famous white from the top of the South Island is easily the country's most well-known varietal, and it's the one which appears with the most frequency on foreign wine lists and supermarket shelves.

The reality, however, is that vineyards can be found in all parts of New Zealand from the islands of the Hauraki Gulf to the hills of Central Otago. Even for those who are visiting Auckland—an urban metropolis of 1.5 million people located 500 miles from the valleys of Marlborough—there are various wine regions accessible as day trip, and dozens of vineyards which are open for tastings.

Of the various options for wine tasting from Auckland, embarking on a day trip to Waiheke Island combines the tasting with a bit of adventure. The short ferry ride from Auckland to Waiheke offers panoramic views of Waitemata Harbor, and when you arrive on the island you're treated to a community which drifts by at a pace much slower than the city. When touring the island, you'll find rolling vineyards which crawl over hills and end at hidden, turquoise coves. Many of the wineries look back at the city, although there are a few wineries on the eastern tip with tasting rooms fronting long sandy beaches. A day spent wine tasting on Waiheke Island is not only a window into some of New Zealand's finest wines, but also a day of spirited exploration on one of New Zealand's most scenic offshore islands.

For those who would rather stay on land, the Kumeu region of West Auckland is only 20 minutes removed from most Auckland attractions. The rural, hilly region is known for its varietals of Chardonnay and Sauvignon, and numerous tours operate from Auckland and spend a day enjoying numerous tastings.

Finally, if you'd like to taste the entire country over the course of a single night, there are numerous wine bars in downtown Auckland which offer everything from Hawke's Bay Chardonnay to Central Otago Pinot. So even if Auckland is your only stop in New Zealand, wine lovers can take heart in knowing there are options for enjoying the pleasures of wine tasting from Auckland.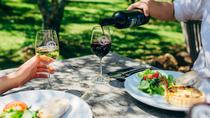 219 Reviews
Sample the bounty of Waiheke Island on a 5-hour food and wine tour that visits Casita Miro, Mudbrick Winery and the Rangihoua Estate. Hop off your ... Read more
Location: Auckland, New Zealand
Duration: 5 hours 30 minutes (approx.)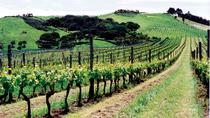 35 Reviews
Discover why Waiheke Island is renowned for producing some of New Zealand's most celebrated artisan wines on this premium tour of three vineyards. You'll ... Read more
Location: Auckland, New Zealand
Duration: 4 hours 30 minutes (approx.)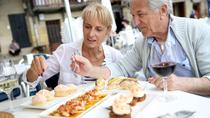 16 Reviews
If you love food and wine and a little walking and want to familiarize yourself with this area and its people, this is the tour for you! Auckland is a melting ... Read more
Location: Auckland, New Zealand
Duration: 3 hours (approx.)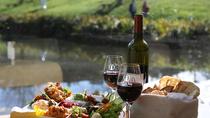 9 Reviews
Discover the Matakana Coast, located less than an hour's drive from Auckland and the premier destination on New Zealand's North Island for food, wine and arts ... Read more
Location: Auckland, New Zealand
Duration: 7 hours (approx.)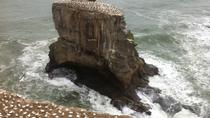 Experience Auckland's stunning west coast black sand beaches, a popular location for some atmospheric movies. From November to March this tour visits the ... Read more
Location: Auckland, New Zealand
Duration: 5 hours (approx.)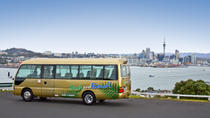 2 Reviews
Experience the best of Auckland and vicinity with a morning city tour combined with an afternoon wine tasting in the nearby Kumeu wine country. Take a look at ... Read more
Location: Auckland, New Zealand
Duration: 8 hours (approx.)