Highlighting 11 penal colonies out of the thousands that Britain established on the continent to throughout the 18th and 19th centuries, this series of heritage sites, declared in 2010, are spread across all across Australia. They collectively commemorate the British practice of deporting its own convicts (and other unwanted citizens) to Australia to use them as unpaid labor in building the commonwealth.

New South Wales contains four convict sites. Cockatoo Island, set in Sydney Harbour, was used for dry dock building between 1839-69; the island was the site of one of Australia's largest shipyards from 1870 to 1991, and is now a cultural heritage center offering public tours. The Great North Road, which links Sydney to the northern agricultural center of the Hunter Valley, was built by convict labor from 1825-36. Designed between 1818-19 by architect Francis Greenway, himself a former convict, Hyde Park Barracks in Sydney was used until 1848 as a home for convict men and boys employed by the Australian government; it is now open to the public. The oldest public building in Sydney (and actually set in the riverside suburb of Paramatta), the colonial-style Old Government House – the official residence of 10 early governors of New South Wales -- was built between 1815-22 using convict labor.

On the external territory of Norfolk Island, set off the east coast of Australia, the Kingston and Arthur's Vale Historic Area comprise two of the first convict settlements in the country; begun in 1788, they were abandoned in 1794 and not settled again until 1856 – this time by civilians.

Tasmania contains five sites, the largest number in the UNESCO declaration. The adjacent Brickendon and Woolmers Estates were farmed by convicts in exchange for food, shelter and clothing, representing a prevalent 19th-century system of consigned labor; both sites are now historical attractions. The formerly disease-ridden Cascades Female Factory in Hobart, used as a workhouse for female convicts from 1828-56, is now open to the public as a museum.

The most intact of Tasmania's former 78 probation stations, Darlington Probation Station on Maria Island was built by and provided shelter for convicts from 1825-50. Coal Mines Historic Site, which served as a forced coal-mining labor camp for male convicts from 1833-48, now lies in ruins near Port Arthur.

Port Arthur itself was once known as the Island of the Dead, an isolated prison used to sequester Australia's most hardened convicts. Housing both men and boys, few ever escaped from Port Arthur, which served as a labor camp from 1833-53. Finally closed in 1877, the site is now the most popular tourist attraction in Tasmania.

In Western Australia, Fremantle Prison was still active as late as 1991. Farmers who had settled hardscrabble land near the prison site made a formal request of the government in 1849 to provide them with convict labor; convicts arrived by 1850, but Fremantle wasn't completed (exclusively using convict labor) until 1859. The most significant feature of the complex is a series of underground tunnels, dug in 1896 to provide more water-flow from the prison's aquifer; sealed up in 1910, these tunnels were re-opened in 2005, and the entire prison is now open to the public for tours – and at night, ghost-themed tours.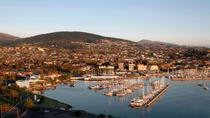 40 Reviews
Over two days, enjoy a half-day tour of Hobart's major city-center attractions, plus a full-day walking tour of Port Arthur! Ideal for first-time visitors to ... Read more
Location: Hobart, Australia
Duration: 2 days (approx.)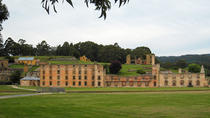 43 Reviews
Set off on a full day trip from Hobart and discover Port Arthur Convict Site, Tasman National Park and the Isle of the Dead! Suitable for the whole family, ... Read more
Location: Hobart, Australia
Duration: 8 hours (approx.)