Got the skiing itch? Find yourself in the Southern Hemisphere and need to get out on the slopes?  Don't worry. There are plenty of places to feel the rush of the slopes here.
Cardrona, on the
South Island of New Zealand
, often gets press for being a great beginners mountain. Lots of green and blue slopes for those not too advanced and who like to take it a bit easy on the runs. Still, they boast a great overall mountain, stunning views typical of New Zealand, and with a new express chair lift and half-pipe run, there's plenty for everybody.
In
New South Wales
, you'll probably find yourself heading to Thredbo for its diverse array of both winter and summer sports, as it boasts the steepest overall terrain of any Australian resort. Summertime has everybody flying down the mountain by way of mountain bikes – a relatively new and very popular way to enjoy the mountain in summertime, and as exciting an adventure as you're likely to come by. Turn winter, the park transforms into a skiing and snowboarding wonderland, where new-age tricks and hot-dogging are the name of the game.
Perisher, another Aussie mainstay, is widely loved for its European-style accommodation and for being the largest ski resort in
Australia
. Encompassing four mountains in one resort, at Perisher, there's something for everybody, even those who just want to cuddle-up fireside or enjoy the vast array of restaurants, bars, and even shopping boutiques.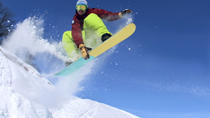 5 Reviews
Travel down to Jindybine from Sydney or Canberra with a coach load of new buddies and enjoy three full days of action packed snow fun at Thredbo and Perisher. ... Read more
Location: Sydney or Canberra, Australia
Duration: 3 days (approx.)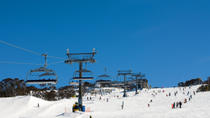 Get your snow fix this winter as you cut sick on the half-pipe or rip up the ski slopes on this snow adventure from Sydney. You'll be taken to either Thredbo ... Read more
Location: Sydney or Canberra, Australia
Duration: 6 days (approx.)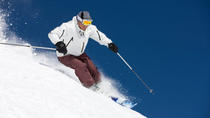 15 Reviews
Rip up the powder as you tear down the ski runs at Perisher, or work on your board tricks at Thredbo during an action-packed snow weekend from Sydney. Whether ... Read more
Location: Sydney or Canberra, Australia
Duration: 3 days (approx.)