With seasonal treats such as Orgelwaffel (roasted chestnuts) and spiced gluhwein (mulled wine) to enjoy alongside stalls full of handmade gifts and glittering tree ornaments, Austria's Christmas markets are full of charm. From pretty Vienna to historic Salzburg, here are our top picks for festive holiday fun in Austria.
Vienna
Widely considered a masterpiece of baroque architecture, the 18th-century Belvedere Palace was once the summer residence of Prince Eugene of Savoy. When the seasons change and Christmas comes around, the palace plays host to one of the finest Christmas markets in Vienna—with traditional stalls selling high-quality handicrafts beneath the historic marble eaves.
Salzburg
The Salzburg Christkindlmarkt takes place from the Thursday preceding the first Sunday in Advent, with locals and visitors alike browsing the stalls and soaking up the atmosphere all the way up to the end of December. The UNESCO World Heritage–listed city is a postcard-perfect backdrop for this annual attraction, with pretty lights criss-crossing the markets and a wonderfully festive feel in the air.
Innsbruck
Innsbruck's Christmas markets take pride of place in the historic Old Town, beneath the grand facades of the city's medieval buildings. Here, from mid-November to December 23, visitors browse for festive handicrafts and ornaments while brass bands play traditional carols from the high towers.
Graz
A lovely Christmas market takes place in front of Graz's City Hall, where nativity scene displays, visits from St. Nicholas, and Advent concerts entertain guests of all ages. Visitors shop at stalls bursting with traditional handicrafts while youngsters entertain themselves on the popular carousel, and the local holiday tipple of feuerzangenbowle—a heady blend of wine and rum set alight—ensures everyone stays nice and warm.
100 Reviews
Enjoy a quintessential Christmas experience on a horse-drawn sleigh ride in a tiny village near Schladming during this day trip from Salzburg. Travel along ... Read more
Location: Salzburg, Austria
Duration: 8 hours (approx.)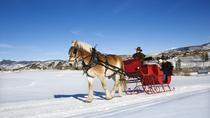 36 Reviews
Spend an afternoon in Austria's fairy tale winter wonderland on a private horse-drawn sleigh ride through the picturesque countryside around Salzburg. This ... Read more
Location: Salzburg, Austria
Duration: 3 hours (approx.)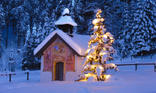 34 Reviews
Spend an unforgettable Christmas Eve in Salzburg on this tour to the Silent Night Chapel. From the city of Salzburg, travel through the breathtaking foothills ... Read more
Location: Salzburg, Austria
Duration: 4 hours (approx.)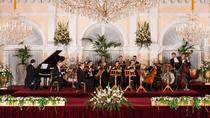 5 Reviews
Treat yourself to an enchanting evening of classical music this festive season in the elegant setting of the Kursalon Vienna concert hall. During the 2-hour ... Read more
Location: Vienna, Austria
Duration: Varies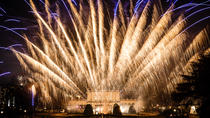 2 Reviews
End your year on a high with a New Year's classical concert in the splendid setting of the Kursalon Vienna. Choose to attend on New Year's Eve or New Year's ... Read more
Location: Vienna, Austria
Duration: Flexible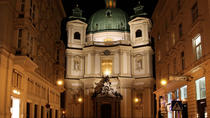 5 Reviews
Enjoy an unforgettable journey with the most beautiful classical pieces of Mozart, Bach, Beethoven, Schubert and Vivaldi, in one of the most famous churches in ... Read more
Location: Vienna, Austria
Duration: 60 to 70 mins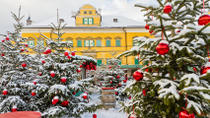 36 Reviews
Spend a festive afternoon visiting three of the most traditional and atmospheric Christmas markets around the Salzkammergut, the picturesque countryside of ... Read more
Location: Salzburg, Austria
Duration: 5 hours (approx.)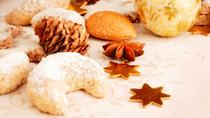 1 Review
Experience hands-on cooking of Austrians' most popular cookies and dessert. During your lesson, you will be given the opportunity to cook on your own while ... Read more
Location: Salzburg, Austria
Duration: 75 minutes (approx.)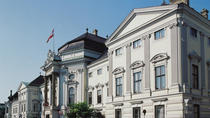 Enjoy the most beautiful and stylish New Year's Eve gala in Vienna and the highlight of the year at Palais Auersperg. Enjoy a visit to one of the most ... Read more
Location: Vienna, Austria
Duration: Flexible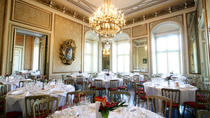 Visit the magnificent baroque state rooms at Palais Auersperg for a 5-course gala dinner including accompanying drinks and a glass of sparkling wine at ... Read more
Location: Vienna, Austria
Duration: Flexible