Austria RECOMMENDATIONS See all
Vienna, Graz, and Salzburg
By Viator, February 2015
No reviews, be the first!
Imagine my surprise: I got on a train in Bratislava, Slovakia, bound for Vienna, Austria — the land of mountains and snow, high lakes and skiing skiing skiing!
But out the window all I saw was flat land. As far as the eye could see, it was flat. And covered in wind turbines generating electricity. What was going on? Was I on the wrong train? Lesson number one about Austria: it's not all alps. Eastern Austria (officially called Lower Austria), bordering Slovakia, is in fact flat – hence the name, I guess.
Editor's Note: This recommendation was taken from our Austria Things to Do blog. Visit the original post to continue reading the full post and to learn more about things to do in Austria.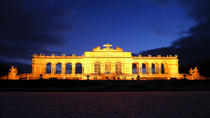 66 Reviews
Enjoy a royal evening at Schonbrunn Palace, the former summer residence of the imperial family. Schonbrunn is considered one of the most beautiful Baroque ... Read more
Location: Vienna, Austria
Duration: 4 hours (approx.)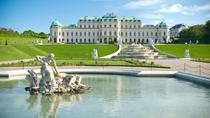 129 Reviews
While in Prague, don't miss this special opportunity to visit Vienna on this full-day guided trip. Discover the capital of Austria, whose historic center, rich ... Read more
Location: Prague, Czech Republic
Duration: 13 hours (approx.)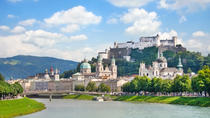 6 Reviews
Discover the top sights of Austria in five days on this round-trip, multi-day tour from Vienna to Salzburg! While you tour Austria's most popular ... Read more
Location: Vienna, Austria
Duration: 5 days/4 nights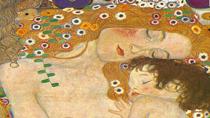 21 Reviews
See the work of Austrian artist Gustav Klimt with this Vienna combo, which also includes a Vienna Card, offering discounts at attractions and restaurants ... Read more
Location: Vienna, Austria
Duration: Flexible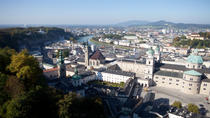 1 Review
Discover the top sights of Austria in five days on this round-trip, multi-day tour from Salzburg to Vienna! While you tour Austria's most popular attractions ... Read more
Location: Salzburg, Austria
Duration: 5 days/4 nights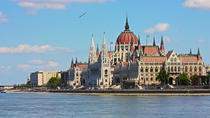 8 Reviews
Travel the picturesque route from Vienna to Budapest and marvel at beautiful landmarks along the Danube River on this round-trip, five-day tour of Austria's ... Read more
Location: Vienna, Austria
Duration: 5 days/4 nights