Viewing All 4 Photos
Certified photos by travelers like you.
Roxanne V Singapore
May 2014
Just standing from afar, the ancient structure incites an imposing aura that makes one humble and wary of stepping on the ancient stones itself for fear of giving disrespect to the marvelous workers and engineers for producing such wonder.
Roxanne V Singapore
May 2014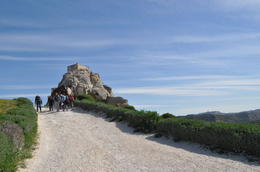 I envy the students who have boundless energy walking up and down the gravel path like it was nothing. But seeing the fantastic sky and the magical setting, we were persuaded to go to the top just so.