It's hard to believe, but there was a time not so long ago when visitors to Provence rarely ventured far from the Côte d'Azur. The inland was chiefly known as the center of France's fragrance industry and apart from Avignon, was thought largely uninteresting for tourists.

How times change. The same lavender hills which provide the base ingredients for a multitude of different scents now welcome multitudes of visitors, all reveling in the sight and smell of purple blooms carpeting gently sloping hills. The landscape is only interrupted by historic villages where artisanal crafts are practiced much as they were 200 years ago.

If you're staying on the coast, you can head out from Cannes or Nice on a private full day tour of the hinterlands, stopping at the beautiful village of St Paul de Vence, its narrow streets lined with galleries, as well as the perfume center of Grasse.

Otherwise, Avignon is the ideal starting point for a full- or half-day journey filled with stunning vistas and bewitching aromas. In summer, the roads are lined with rows of lavender under bright Provencal skies as you journey to such towns as Sault or Roussillon, where you can stock up on perfumes, soaps and other delightfully scented products, right at the source. And there's a whole museum devoted to lavender in the village of Coustellet.

The stunning hill-top village of Gordes, with its distinctive dry-stone walls, is another favorite destination. Notable historic landmarks in the region include the beautiful 12th century Sénanque Abbey, which looks over its own lavender fields, and the miraculously preserved 1st century aqueduct Pont de Gard. There are more Roman traces in the village of Saint-Rémy-de-Provence, birthplace of Nostradamus and the subject of Van Gogh's most famous painting, Starry Night. And all over Provence you'll find charming antique stores where you can find your own piece of portable history to pack away with your perfume.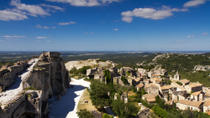 157 Reviews
Forget the hassles of hiring a car and finding your own way! Take a small group tour of Provence and its exquisite highlights: Avignon, Pont du Gard, Les Baux ... Read more
Location: Avignon, France
Duration: 10 hrs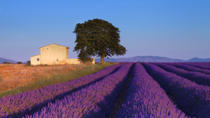 33 Reviews
Discover the fragrant Provençal lavender fields on a tour from Aix-en-Provence with an expert guide! With a choice of a morning, afternoon or full-day ... Read more
Location: Aix-en-Provence, France
Duration: Varies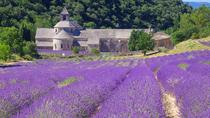 61 Reviews
Spend a full day immersed in the lavender fields and picturesque villages of Provence on this day trip from Avignon. Drive through purple fields of fragrant ... Read more
Location: Avignon, France
Duration: 8 hours 30 minutes (approx.)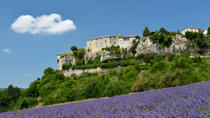 106 Reviews
Admire Provence's lavender fields in full summer bloom on this half-day tour from Avignon. Visit the lovely villages of Sault, Roussillon and/or Gordes for ... Read more
Location: Avignon, France
Duration: 4 or 5 hours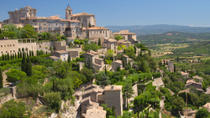 24 Reviews
Venture through Provence's lavender fields and picturesque villages on this half-day tour from Avignon. Admire the unique red ochre cliffs of Roussillon, spend ... Read more
Location: Avignon, France
Duration: 5 hours (approx.)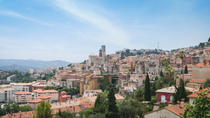 3 Reviews
See picturesque Provençal villages and sample local wines from the French Riviera (Côte d'Azur) on this small-group day trip from Monaco. Drive ... Read more
Location: Monaco, Monaco
Duration: 8 hours 30 minutes (approx.)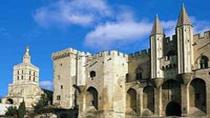 4 Reviews
The Palace of the Popes stands as the mighty symbol of the church's influence throughout the western Christian world in the 14th century. Construction was ... Read more
Location: Avignon, France
Duration: Flexible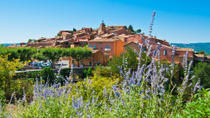 3 Reviews
Venture into the rugged hills east of Avignon on this private half-day trip to the spectacular Luberon region, marked by cliff-top castles, tucked-away ... Read more
Location: Avignon, France
Duration: 4 hours (approx.)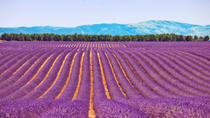 3 Reviews
Summer is the perfect time to experience the beauty and fragrance of Provence. On this day trip from Avignon, visit a market in Aix-en-Provence and venture ... Read more
Location: Avignon, France
Duration: 9 hours 30 minutes (approx.)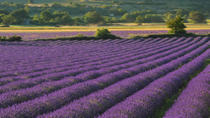 Visit the spectacular Provence lavender fields on a full-day private tour from Marseille! Traveling with an expert private guide, you'll spend the morning in ... Read more
Location: Marseille, France
Duration: 8 hours (approx.)