As well as lavender, the soil of Provence is of course the source of some outstanding wines. Grape cultivation was big business around here even before the Roman Empire came along, and today Provencal wines grace tables the world over. Set out from the walled medieval city of Avignon and get acquainted with places which until now have just been names on bottle labels.
Let someone else take care of the driving as you tour local vineyards, tasting the best that Provence's winemakers have to offer. The best-known examples are the red and white varieties of Châteauneuf-du-Pape, produced in picturesque vineyards on gently rolling hills. The Provencal climate also ensures the perfect conditions for producing and – as it happens – enjoying rosé; sample refreshing Tavel, France's oldest rosé, before moving on to Lirac, for more of the full-flavored reds for which Provence is renowned.
If you're new to winetasting and all that talk of mouthfeel and bouquet sounds like double dutch, don't worry. Wine experts are on hand to explain how to judge wines based on appearance, aroma and, of course, taste. They will also lay out the winemaking process from seed to cellar and explain the importance of "terroir" to both French winemaking and the Gallic character.
Wine and history are intertwined throughout Provence. Wineries are often architectural treasures in themselves, and along the way you'll also visit historic sites like the Vaucluse hill town of Gordes and medieval Villeneuve with its churches, forts and Abbey. Explore the ruins of the Popes' summer residence which gave Chateauneuf-du-Pape its name, and finally marvel at the stunningly preserved Roman aqueduct of Pont du Gard.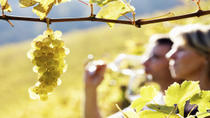 35 Reviews
Discover the appeal of Rhône Valley wines on this half-day tour from Avignon, led by an expert wine guide! Visiting two wine estates in Rhône ... Read more
Location: Avignon, France
Duration: 4 hours (approx.)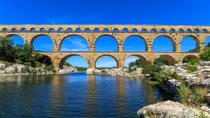 20 Reviews
Visit two stunning Provencal towns and a winery on this full-day tour from Aix-en-Provence! Start your day at leisure in Les Baux de Provence, admiring the ... Read more
Location: Aix-en-Provence, France
Duration: 9 hours 30 minutes (approx.)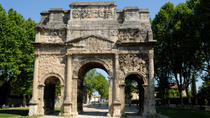 27 Reviews
Delve into Provence and discover Roman architecture and winemaking heritage on this 4- to 5-hour day trip to Orange and Châteauneuf-du-Pape from Avignon. ... Read more
Location: Avignon, France
Duration: 4-5 hours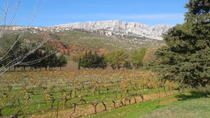 11 Reviews
Visit Côtes de Provence St-Victoire winemaking region on this half-day trip from Aix-en-Provence! With an expert guide, travel to the scenic foothills of ... Read more
Location: Aix-en-Provence, France
Duration: 4 hours (approx.)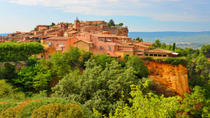 10 Reviews
Combine fine wines with spectacular Provencal scenery on this full-day tour from Aix-en-Provence! After visiting two wineries in the Côtes de Provence ... Read more
Location: Aix-en-Provence, France
Duration: 10 hours 30 minutes (approx.)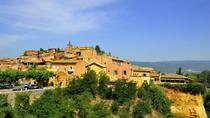 3 Reviews
See the best of Provence on this Luberon day trip from Avignon. Travel into the heart of the Luberon region with your expert guide by comfortable minivan. ... Read more
Location: Avignon, France
Duration: 9 hours (approx.)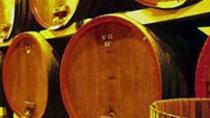 16 Reviews
Blend ancient Roman history and traditional winemaking heritage on this 9-hour Provence wine-tasting day trip from Avignon. Take a scenic drive through the ... Read more
Location: Avignon, France
Duration: 9 hours (approx.)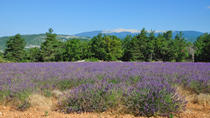 6 Reviews
Sample exquisite wines from the Rhône Valley region on a full-day wine trip from Avignon! With a wine expert guide at your side, tour the cellars of a ... Read more
Location: Avignon, France
Duration: 9 - 10 hours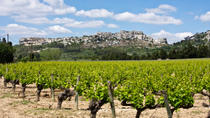 3 Reviews
Visit pretty Les Baux de Provence on a 4-hour tour from Avignon, and discover its world-famous scenery, olive oils and wine. After admiring stunning views from ... Read more
Location: Avignon, France
Duration: 5 hours (approx.)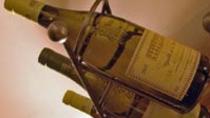 24 Reviews
Travel deep into the Rhône Valley and explore the region's rich winemaking heritage on this wine-tasting day trip from Avignon. Stop at one or two ... Read more
Location: Avignon, France
Duration: 3.5 - 4 hours