Uluru - or Ayers Rock - is Australia's proud symbol, and site of spiritual significance for the Anangu people.
Like an iceberg, it's believed that only a third of the big red rock lies above ground. What we can see measures 3.6 km (2.5 miles) long, 348 meters (1,141 feet) tall, so Uluru is an awfully big rock.
Ayers Rock is known for its fabulous colors at dawn and sunset, when the pitted rock surface turns from ocher brown to a rich burnished orange.
Walking tracks lead around the base of the rock, ranging from easy 45-minute strolls to the circumnavigation which can take up to four hours and passes caves, paintings and sacred sites.
The Anangu people ask visitors not to climb their sacred rock, and it is a dangerously steep and windy ascent. Instead, taking a tour led by the Anangu is a very rewarding experience, as is visiting their cultural center to learn the Dreamtime stories and cultural significance of the site.
Practical Info
Uluru is 445 km (276 miles) south-west from Alice Springs.
The Ayers Rock Resort at Yulara is 18 km (11 miles) north of Ayers Rock (Uluru), with several styles of accommodation and restaurants.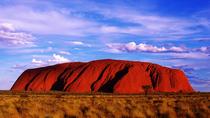 10 Reviews
Embrace the magnificence of Kata Tjuta and capture Uluru at sunset while sipping sparkling wine and enjoying an Aussie BBQ. The best bits include: Uluru Sunset ... Read more
Location: Ayers Rock, Australia
Duration: 7 hours (approx.)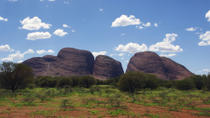 115 Reviews
Get the full Ayers Rock experience on this day trip from Alice Springs to Uluru-Kata Tjuta National Park. World Heritage-listed Uluru, the large sandstone ... Read more
Location: Alice Springs, Australia
Duration: 18 hours (approx.)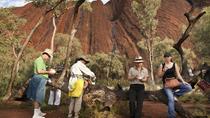 67 Reviews
Come and join your guide on a trek around the base of Uluru as you explore the most profound and culturally significant monolith in Australia at sunrise.
Location: Ayers Rock, Australia
Duration: 6 hours (approx.)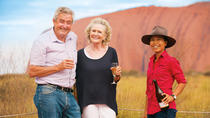 18 Reviews
Join your Guide for a drive around the base of Uluru. Continue to the Kuniya Walk where you will be escorted to the Mutitjulu Waterhole. Enjoy a glass of wine ... Read more
Location: Ayers Rock, Australia
Duration: 5 hours (approx.)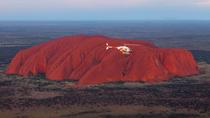 145 Reviews
Appreciate the sheer magnificence of the Red Centre, Uluru (Ayers Rock) and the stunning Kata Tjuta (the Olgas) formations from the air with your choice of ... Read more
Location: Ayers Rock, Australia
Duration: 60 minutes (approx.)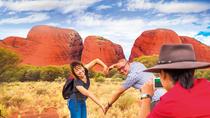 7 Reviews
Experience an unforgettable sunrise at Uluru (Ayers Rock). Warm up with a tea or coffee and settle in on the viewing platform for an incredible view of the ... Read more
Location: Ayers Rock, Australia
Duration: 5 hours (approx.)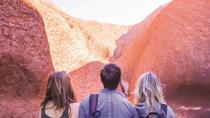 4 Reviews
Enjoy a magical morning walking around the base of Uluru, watching the first sunlight of the day creep across the desert plains, slowly changing the color of ... Read more
Location: Ayers Rock, Australia
Duration: 7 hours (approx.)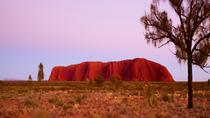 24 Reviews
See Australia's iconic natural monuments at sunrise and sunset! Watch the Australian outback desert come alive in a dramatic wash of color – see ... Read more
Location: Ayers Rock, Australia
Duration: 10 hours (two 5-hour tours)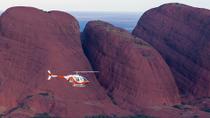 14 Reviews
Flying slow and keeping low, like a lizard, this helicopter flight from Ayers Rock offers exceptional viewing opportunities of Australia's Red Center. See the ... Read more
Location: Ayers Rock, Australia
Duration: 55 minutes (approx.)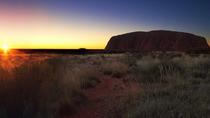 3 Reviews
Internationally acclaimed artist Bruce Munro's Field of Light, inspired by a trip to Uluru 24-years ago, has been installed in a remote desert area within ... Read more
Location: Ayers Rock, Australia
Duration: 2 hours (approx.)