Uluru is one of Australia's most mystical attractions. Steeped in Aboriginal legend and surrounded by controversy and located in one of Australia's oddest landscapes, visiting the monolith in the country's Red Centre is sure to be a surreal experience no matter when you see it. For a real show, however, make sure you experience Uluru at sunset or sunrise.

Picture this: the night sky above you is lit by a million stars, brighter out here in the middle of the desert than you've ever seen them near a city. Slowly, the eastern horizon starts to lighten, and as the sun starts crawling up into the sky, rays of orange light hit the red rock in front of you. You watch as the soft pinks of early morning sunlight begin to dance across the surface of Uluru. Now imagine that experience in reverse, with the intense reds and oranges of a desert sunset.

The best way to experience the sunrise at Uluru is far and away by walking around the base at sunrise. It will be early, yes, but you'll be rewarded by seeing the desert wake up on an intimate stroll around the base of Uluru. Your guide will impart knowledge of Uluru's history, and the Aboriginal traditions that surround the rock. You'll see ancient rock art at Mutitjulu Waterhole and learn about the cultural heritage of the indigenous people, including hearing their creation myth. The truly unique experience ends with a picnic breakfast under the light of the newly-risen sun.

On the opposite end of the spectrum is an Uluru sunset experience. There are several ways to experience Uluru at sunset - many visitors prefer to witness the light change when they're already awake! A small group tour of Uluru at sunset mimics the sunrise experience, with an added stop at the Talinguru Nyakunytjaku viewing area to watch Uluru change colours with the setting sun. A camel ride at sunset is a unique way to watch the light change as well.

To truly witness the best of Uluru in the changing light though, you can't go past a sunset and sunrise small group tour. Watch the sunset at Uluru with a late afternoon tour before bedding down for the night and preparing to rise early to see the rising sun cast a natural light show upon the huge domes that are the Kata Tjuta rock formations.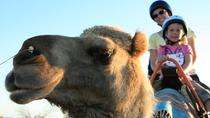 251 Reviews
Contemplate how the outback pioneers traveled across regions of Australia on a camel tour with an expert guide. Choose from sunrise, sunset or express camel ... Read more
Location: Ayers Rock, Australia
Duration: Varies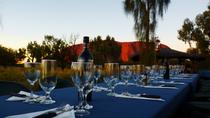 84 Reviews
Enjoy an Aussie-style barbecue dinner with views of Australia's most recognized natural icon, Uluru (Ayers Rock). Unwind with a complimentary glass of wine as ... Read more
Location: Ayers Rock, Australia
Duration: 3 hours 30 minutes (approx.)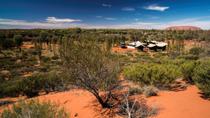 13 Reviews
Explore Uluru-Kata Tjuta National Park from Alice Springs or Ayers Rock, and sleep under the stars on this two-day outback bush camping tour, ideal if your ... Read more
Location: Alice Springs, Australia
Duration: 2 days (approx.)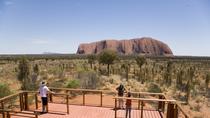 16 Reviews
Experience the many moods of Uluru at sunset with an uninterrupted view. Admire the immensity of Uluru as you immerse yourself in the environmental changes of ... Read more
Location: Ayers Rock, Australia
Duration: 5 hours (approx.)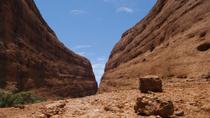 18 Reviews
Experience Ayers Rock and it's many colors on this exciting 2-day tour. You'll see the sunset and sunrise over Uluru (Ayers Rock), visit the Mutitjulu ... Read more
Location: Ayers Rock, Australia
Duration: 2 Days / 1 Night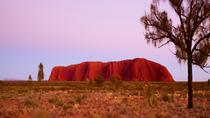 24 Reviews
See Australia's iconic natural monuments at sunrise and sunset! Watch the Australian outback desert come alive in a dramatic wash of color – see ... Read more
Location: Ayers Rock, Australia
Duration: 10 hours (two 5-hour tours)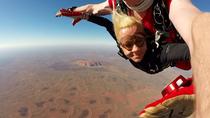 Experience the thrill of a tandem skydive at Uluru (Ayers Rock) for a once-in-a-lifetime experience at one of Australia's most iconic sites. Safely strapped to ... Read more
Location: Ayers Rock, Australia
Duration: 2 hours (approx.)