No reviews, be the first!
Address:

Al Fatih Highway, Manama, Bahrain

Hours:

8am-8pm

Admission:

BD1
Bahrain National Museum Tours
The Bahrain National Museum is the country's biggest and most popular attraction. A must-visit among history and culture buffs, it features nine main halls dedicated to 4000 years of Bahrain history. The main aim of the museum is to enhance and promote an understanding of Bahrain's history, which it achieves through variously themed displays and numerous art and culture exhibitions.
The highlights of the museum's permanent displays include a replica souq on the first floor, a huge satellite image of Bahrain on the ground floor, and some fascinating archaeological artefacts from ancient Dilmun. From its Islamic era and burial mounds halls, to its ancient manuscripts and traditional handicraft exhibits, the National Museum provides a thorough insight into the history and culture of the country, with all exhibits well-labelled in both English and Arabic.
A trip to the Bahrain National Museum is best enjoyed as part of a day tour of the region's main highlights, which might include the Al Fateh Grand Mosque, Arad Fort, Al Areen Wildlife Park, and the Bahrain International Circuit. Other day tours combine a visit to the National Museum with the Bait Al Qur'an Museum, the Royal Camel Farm at Janabiya, the Burial Mounds, and Manama Souq.
Insider's Tip: This is a large museum and it can take some time to explore all of it. Be sure to leave time to visit the excellent museum shop and perhaps stop for a drink at the on-site cafe. There are also several galleries used for contemporary art exhibitions within the museum.
Practical Info
The Bahrain National Museum is located along Al Fatih Highway near the King Faisal Highway. If not arriving as part of an organized tour, your best bet is to take a taxi.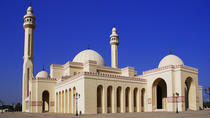 Take an 8-hour guided tour through beautiful Bahrain. Explore the culture, history, architecture, and more with this private tour through the city. Stop by ... Read more
Location: Manama, Bahrain
Duration: 8 hours (approx.)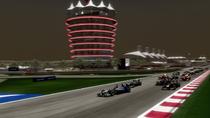 Go on an 8-hour tour to discover many unique parts of Bahrain. On this private, guided tour of the city, you will visit Al Fateh Grand Mosque, Bahrain ... Read more
Location: Manama, Bahrain
Duration: 8 hours (approx.)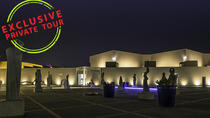 Go on an 8-hour tour to discover many unique parts of Bahrain. On this private, guided tour of the city, you will visit Al Fateh Grand Mosque, Bahrain ... Read more
Location: Manama, Bahrain
Duration: 8 hours (approx.)