The largest and most diverse island of the chain, Mallorca (Majorca) is a good choice for folks who want to explore not just the bars and beaches (though there are plenty of those), but also the culture and history of the fascinating Balearic Islands.
Many of the Balearic Islands' most important religious sites and architectural marvels are scattered around Mallorca, overlooking more than 70 exquisite white-sand beaches and fantastic rocky points. In the mountains, visitors will find old stone monasteries, flowering gardens, natural parks and many other treasures. Spelunkers will delight in more than 200 caves, some with archaeological remnants dating back thousands of years, beneath all this beauty.
A handful of amusement parks (including Aquacity, one of the world's largest waterparks) keep the kids happy, while several small resort towns have plenty of after-hours amusements for the adults. The island's capital and the largest city in the Balearics, La Palma greets ferries with the massive La Seu Cathedral, its delicate stone facade visible for miles to visitors arriving from Barcelona, Denía, Ibiza, Menorca and Valencia. 
Practical Info
La Palma de Mallorca Airport (PMI), located five miles (eight kilometers) east of La Palma proper, is the largest in the Balearics. Once on the island, a solid network of roads and buses connects most cities, though the wilder east coast has fewer bus connections, with some areas inaccessible except in private vehicles. There are two train lines, one connecting La Palma with Inca and another more scenic one that runs to Sóller. Transportation can be a bit more restricted during the winter months, but it is not as markedly seasonal as it is in Ibiza or Menorca.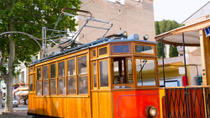 44 Reviews
Discover the beauty of Mallorca on a full-day sightseeing tour around the western part of the island. Drive along the UNESCO World Heritage-listed Serra de ... Read more
Location: Mallorca, Spain
Duration: 9 hours (approx.)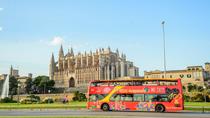 125 Reviews
There's no better way to discover the sights of Palma de Mallorca than on-board the iconic City Sightseeing open-top, double-decker tour bus! With a 24-hour ... Read more
Location: Mallorca, Spain
Duration: 1 day (approx.)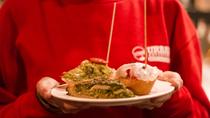 18 Reviews
Locals know the best nights in Palma de Mallorca are tapas nights! We're meeting up with locals and taking you on a foodie adventure that's filled with tasty ... Read more
Location: Palma, Spain
Duration: 2 hours 30 minutes (approx.)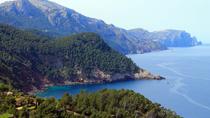 21 Reviews
Get out of town and discover the Mallorca mountains! You're going to be taken on a gorgeous Mediterranean hike, with visits to historical villages along the ... Read more
Location: Palma, Spain
Duration: 8 hours (approx.)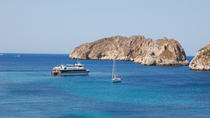 10 Reviews
Enjoy a relaxing and fun day on Mallorca on a boat trip around Palma Bay! Enjoy views of the crystal-clear Palma Bay as you cruise out to sea, passing ... Read more
Location: Mallorca, Spain
Duration: 9 hours (approx.)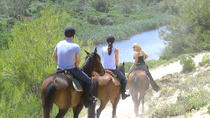 10 Reviews
Experience a Spanish horseback-riding adventure on Mallorca, suitable for all levels. On this evening trip, enjoy a 80 minutes ride along a scenic and peaceful ... Read more
Location: Mallorca, Spain
Duration: 7 hours (approx.)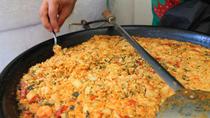 2 Reviews
Paella is more than just a meal — it's a celebration during this 7-hour cooking class! The dish is what locals in Mallorca eat on Sundays with family, or ... Read more
Location: Palma, Spain
Duration: 7 hours (approx.)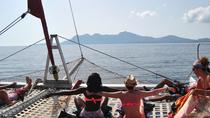 21 Reviews
Have a fun day swimming and snorkeling off the beautiful coast of Mallorca on this 6.5-hour catamaran cruise! You'll enjoy views of the breathtaking shoreline ... Read more
Location: Mallorca, Spain
Duration: 6 hours 30 minutes (approx.)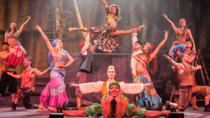 8 Reviews
Get swept up into an exciting pirate show as you feast on a hearty dinner on the island of Mallorca! Get ready for a night of acrobats, gymnastics, ... Read more
Location: Mallorca, Spain
Duration: 6 hours (approx.)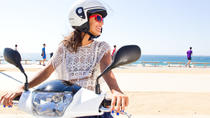 2 Reviews
Go explore Majorca on two wheels with the coolest scooter rental at the best price on the island and do not miss any of its fantastic corners! Are you ... Read more
Location: Mallorca, Spain
Duration: Flexible