Bali Suggested Itineraries
By Viator, July 2016
The Indonesian island of Bali has been enchanting travelers for centuries with its gorgeous coastline, stunning temples and lush mountains, not to mention its warm, friendly inhabitants.

Day 1: Balinese Culture

Scratch the surface of unique Balinese culture while you explore the island's scenic interior. A journey to Batubulan takes you past Bali's famous paddy fields; once there, witness the alluring Barong Dance before visiting local artisans and admiring an active volcano. Alternatively, join a select group and go off the beaten track as you tour breathtaking temples, passing terraced fields on the way and ending up at a hot spring. The North Coast, too, has its share of wonders both natural and man-made. See mountain lakes, tropical waterfalls and black-sand beaches, as well as the historic town of Singaraja.


Day 2: Adventure Activities

Get the blood pumping today! Inland or offshore? The inland option will find you using environmentally-friendly (not to mention healthy) pedal power as you explore the mountains (don't worry, it's mostly downhill). After your cycle tour there's a well-deserved buffet lunch. Or head offshore to the protected tropical paradise of Lembongan Island. Take an exhilarating banana boat ride or snorkel the warm waters, go parasailing or try the waterslide. Or, of course, enjoy the beach and do nothing at all. There's also an option to pimp your trip by adding full-day usage of the exclusive beach club.

Day 3: Balinese Cuisine

Hopefully you've developed a taste for Balinese cuisine over the last couple of days. Spend the morning learning how to make mouth-watering local dishes using fresh ingredients in a fun, informative cooking course. In the afternoon, journey through picturesque rice paddies on your way to serene temples and meet the cheeky inhabitants of Monkey Forest. Or spend the afternoon on the beach in preparation for your big night out. That's when – depending on your preference – you witness the amazing fire-walkers in a Balinese dance spectacular, or experience a beautiful island sunset with traditional entertainment and buffet as you cruise Benoa Harbor.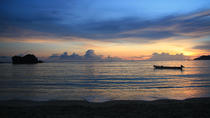 111 Reviews
Spend an evening in Bail out on the water during this sunset dinner cruise. Enjoy the cooler twilight air, admire views of the Benoa coast and harbor, and ... Read more
Location: Bali, Indonesia
Duration: 3 hours (approx.)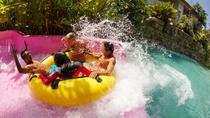 39 Reviews
Rated Asia's number one water park by Tripadvisor. Beyond Waterbom Bali's world-class slides, built and maintained to strict international safety ... Read more
Location: Bali, Indonesia
Duration: Flexible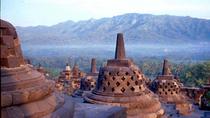 4 Reviews
This 2-day tour from Bali will give you a great artistic, cultural and architectural overview of the island of Java. Tour the city of Yogyakarta, visit UNESCO ... Read more
Location: Bali, Indonesia
Duration: 2 days (approx.)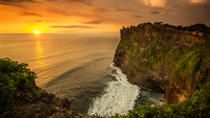 31 Reviews
A clifftop temple, beautiful dancers at sunset and a seafood dinner under the stars — southern Bali doesn't get much more romantic than this. Enjoy all three ... Read more
Location: Bali, Indonesia
Duration: 4 hours (approx.)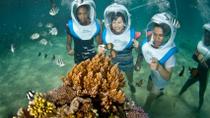 76 Reviews
Escape Bali for a day and spend it on the turquoise waters of Nusa Lembongan, a small, low, protected island about 7 miles (11 km) southeast of Bali, just ... Read more
Location: Bali, Indonesia
Duration: 8 hours (approx.)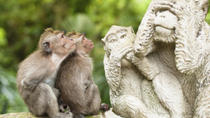 135 Reviews
Stroll through traditional Balinese countryside then relax with refreshments. On to the Royal Temple of Mengwi - Pura Taman Ayun - complete with moat, shrines ... Read more
Location: Bali, Indonesia
Duration: 5 hours 30 minutes (approx.)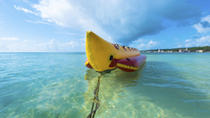 32 Reviews
Experience the unspoilt charms of the peaceful tropical island of Lembongan. Transfer in comfort to Lembongan Island aboard the luxury catamaran 'Bali Hai II' ... Read more
Location: Bali, Indonesia
Duration: 8 hours (approx.)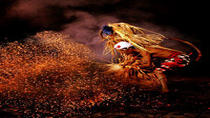 47 Reviews
No visit to Bali would be complete without seeing some of the island's colorful traditional dances, the Kecak Dance, the Fire Dance and the Saghyang Dance. Read more
Location: Bali, Indonesia
Duration: 4 hours (approx.)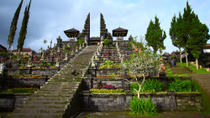 4 Reviews
Visit a stunning variety of landscapes and vistas on this private day trip to the region of Karangasem. Benefit from the wisdom of an experienced local guide ... Read more
Location: Bali, Indonesia
Duration: 7 hours (approx.)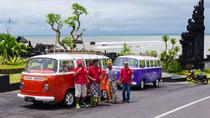 16 Reviews
Go retro in Bali on a beach-and-bar-hopping tour in a classic 1980 VW Kombi bus. You'll stop at Bali's best beaches and seaside resorts in search of the next ... Read more
Location: Bali, Indonesia
Duration: 9 hours (approx.)