Balinese Barong Dances
By Viator, May 2016
Perhaps the most well-known dance form originating from Bali, the Barong is a storytelling dance that illustrates the battle between good and evil. It is a classic example of the uniquely Balinese approach to blending myth and history through movement and mask-based art. It is also an excellent introduction and entry point to Bali's geography and culture. Equal parts performance and religious ceremony, Barong dances are feverish affairs, with very real dangers for performers. Dancers have been known to injure themselves and even die on rare occasions. The masks themselves are considered sacred items and offerings and blessing are made prior to each performance.

Breathtaking vistas and exotic adventures can be had in pursuit of authentic examples of the Barong.  Many guided tours are tailored to balance a healthy appetite for the history and landscape of Bali with a yen for this exciting dance.

You'll travel through picturesque rice paddy fields, traditional villages and an arresting volcanic landscape as you trek to Batubulan, known for its carved stone and ornate temples. Here you'll be treated to a spirited performance of the Barong in the shadow of an active volcano (Mount Batur) that still has lava spewing from its peak.

After, carry on to Ubud, the artistic hub of Bali, where travelers can peruse a vibrant array of traditional Balinese handicrafts, culinary fare and trade goods.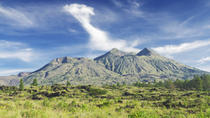 109 Reviews
The perfect introduction to Bali's fascinating culture and handicrafts, picturesque rice paddy fields, traditional villages and a spectacular lake and ... Read more
Location: Bali, Indonesia
Duration: 8 hours (approx.)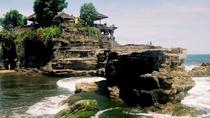 3 Reviews
Featuring visits to Balinese Hindu Temples as well as beautiful panoramic surroundings of the lake and the sea, this day-trip features the best of Bali's ... Read more
Location: Tabanan, Indonesia
Duration: 8 hours (approx.)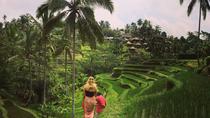 4 Reviews
This culture, arts, and scenery tour is a private 8-hour experience designed to give you an overview of Balinese culture and the natural landscape around the ... Read more
Location: Ubud, Indonesia
Duration: 8 hours (approx.)