Must-See Bali Performances
By Viator, June 2016
Bali, one of thousands of islands in the Indonesian archipelago, has its own distinctive culture and history -- a culture evident in the unique dances performed here. After a day at the beach soaking up the Balinese sun, make sure to catch one of these must-see performances before you leave.

On the island of Bali, you'll find three different categories of dances: sacred dances, ceremonial dances and entertaining dances. Perhaps the most famous dance performed in Bali is the kecak, or Monkey Dance. During this dramatic performance, at least 50 bare-chested men sit around a bonfire, chanting and swaying rhythmically as a performer in the middle tells the story of the epic Ramayana through the dance. Typically performed at sunset, the Monkey Dance is most famously performed at Uluwatu Temple.

While the Monkey Dance is purely for entertainment and storytelling, the Saghyang, or Trance dance, is one of Bali's sacred dance traditions. Performers for this dance prepare for weeks or even months in advance to reach a trancelike state and perform a dance to entertain the gods in order to exorcise evil or bring health or a plentiful harvest to the village. Another variation of the Trance dance involves dancers in a trance state walking and dancing over glowing hot coals.

If you want to experience a modern take on traditional Indonesian performing arts, set aside an evening to see "Devdan - Treasure of the Archipelago." This 90-minute performance draws inspiration from the diverse cultures of Indonesia, combining acrobatics, high-tech visual and sound effects and intricate costumes into one family friendly performance.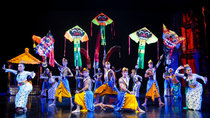 10 Reviews
See the eye-catching spectacle 'Devdan – Treasure of the Archipelago,' performed with contemporary dance and aerial acrobatics at Bali Nusa Dua Theatre. ... Read more
Location: Bali, Indonesia
Duration: 90 minutes (approx.)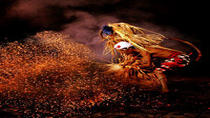 47 Reviews
No visit to Bali would be complete without seeing some of the island's colorful traditional dances, the Kecak Dance, the Fire Dance and the Saghyang Dance. Read more
Location: Bali, Indonesia
Duration: 4 hours (approx.)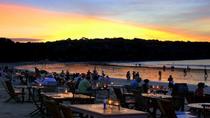 5 Reviews
Be mesmerized by the awe-inspiring sight of the setting sun against the beautiful Uluwatu Temple with the shimmering Indian Ocean as the backdrop. This ... Read more
Location: Denpasar City, Indonesia
Duration: 7 hours (approx.)